"X-PRO2: Smaller than X-PRO1, HVF + X-TRANS evolution" (dslrmagazine's conclusions after talk with Fuji Manager at CP+)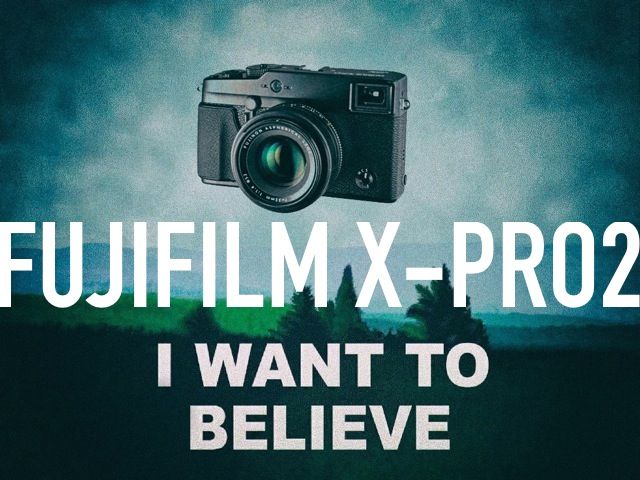 Let's be clear… this is not really a rumor, but the conclusions of the Spanish site dslrmagazine (google translation) after having had a talk with the Fuji Manager at the CP+ in Japan. They tried to read "between the lines" of his statements, and came to the following conclusions:
1) HYBRID VIEWFINDER: The XF 35mmF2 looks a lot like the Leica Summicron-M 50mmF2 [admin: let's just hope it won't be that expensive!!!… even with the [shoplink 32741 ebay]terrfic price drop at cameraland right now on the 50mm Summicron APO[/shoplink], this lens is worth about 1/3 of my yearly teachers salary!!… though this version costs "just" $2,100 (discounted)]. But back to the XF 35mmF2: the compact size makes it perfect for cameras with Hybrid Viewfinder – ERGO: the X-PRO2 will feature a Hybrid Viewfinder. In the interview, the manager also said that customers demand to keep the X-PRO1 concept. DSLRmagazine thinks that this statement is another hint for an X-PRO2 with Hybrid Viewfinder.
2) MORE COMPACT: After the talk with the manager, DSLRmagazine concludes that the X-PRO2 will have the elegance and great operability of the Leica CL… it won't be as small as the Leica CL, but smaller than the actual X-PRO1.
3) X-TRANS: It will have an evolution (not revolution) of the X-TRANS sensor.
4) Not X-PRO2 related, but the manager says that the 56 APD version isn't really selling well. You can find a [shoplink 32731 ebay]BIG $300 price drop on the 56mmAPD at cameraland[/shoplink].
5) The X-M line is dead. Long live the X-A line!
At the end they make clear again, that these are just their suppositions after the talk with the manager. Of course, there is much more to read at dslrmagazine (google translation).
FujiRumors says: HVF is a must, X-Trans evoltutions sounds interesting… but smaller? What do you think? Should the X-PRO2 keep the X-PRO1 size or become smaller?

Loading ...
stay tuned on FujiRumors for more X-PRO2 rumors,

facebook, google+, RSS-feed and twitter
P.S.: Thanks Trenton ;)
FYI, here is the rumored X-PRO2 spec list
Fujifilm X-PRO2 rumored specs list
(TS= trusted source / NeS =New Source / AS = Anonymous Source / ASwN = anonymous source with nick-name / SRP = source who was right in the past / ORS = other rumor sites)
– APS-C sensor (TS + ASwN + AS)
– 24MP sensor (ASwN) – More than 16MP (ASwN)
– dual SD card slot
– coming late 2015 (TS + ASwN)
– tilt screen (AS)
– WiFi (AS)
– Non organic ASP-C X-Trans sensor (ORS)
– Price about 20% to 30% more expensive than the X-T1 (AS)