ProGrade Digital denies Any CFexpress Compatible Fujifilm Camera Coming mid-late December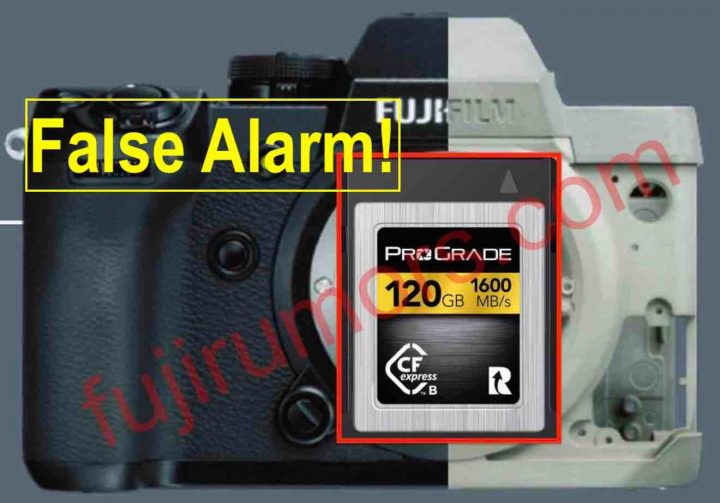 Fujifilm CFexpress
Two days ago we reported, that Prograde Digital was sending out emails to customers, saying that a CFexpress compatible Fujifilm camera would be released within the end of the year.
Now a FR-reader told us in the comments here, that Prograde Digital replied to DYIphotography.
This was an error in an email that went out to customers as an auto-confirmation of their order; FujiFilm was listed instead of Panasonic. ProGrade Digital would never "pre-announce" another company's product. This order confirmation email simply referenced public information about previously announced cameras from device manufacturers so that customers are aware that the cards will ship when cameras are in the market that can accept the CFexpress cards. Again, FujiFilm was listed in error and we regret any confusion that this caused.

– Mark Lewis, ProGrade Digital, Co-founder and VP of Marketing
If you have read our previous article, I clearly told you, that I was not expecting any new Fujifilm camera this year, hence you should have taken this information with a grain of salt anyway.
Anyway, I grab the occasion to ask you, if you think Fujifilm should use CFexpress cards in future.
But before you answer, you might want to know more about the brand new CFexpress cards, check out this overview article here.

Loading ...
BH Explora – CFexpress, the Next Serious Media Format