Old News You Might Have Missed (XF50mmF2 + Fuji Photokina Page) :: XF100-400 Review@photozone :: XF23mmF2 & More (miXed zone)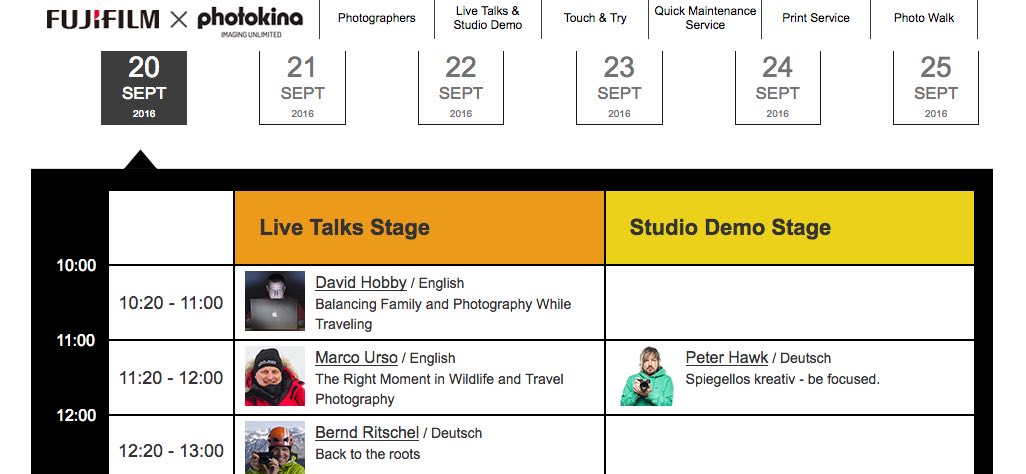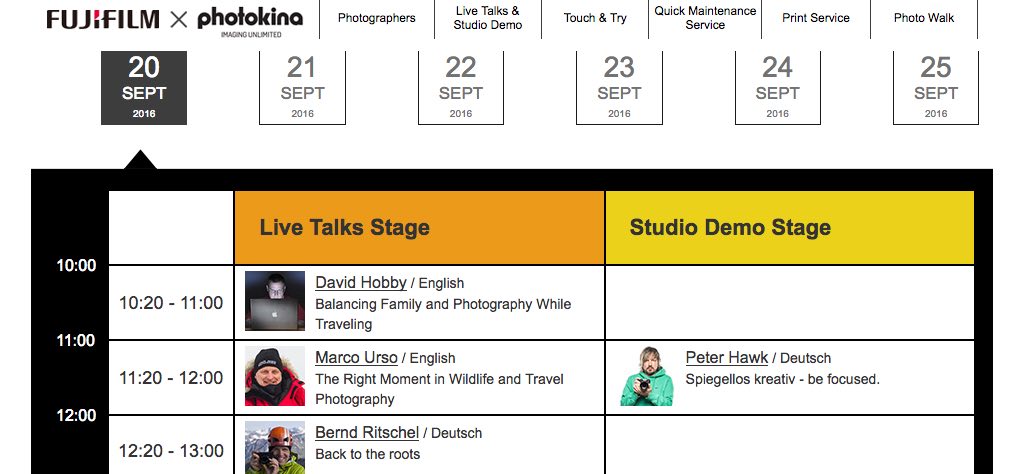 VERY OLD NEWS RELOADAD
XF50mmF2 WR + Fuji Photokina Page

Here on FujiRumors you are used to get the news as soon as it happens, in real-time… and quite often also before it actually happens.
But it can happen, that sometimes someone of you guys might miss a news. That's why you should check out FujiRumors every day, and you'll be sure to be first to know about Fuji's present… and future ;)
So here are two news, that are currently "brand new" according to some, and I keep getting emails about. So I thought it might be time to share it again, so that I won't get any emails anymore.
Photokina Page
The dedicated Fuji Photokina Page is an old News, shared by Fujifilm on August 25, and also shared on FujiRumors on the very same day. But it seems some might have missed it, since this new page has been launched along with the XF23mmF2 and X-A3. Of course I've shared this news in the Live Blogging. But here is the link again.
XF50mmF2 WR

In the X-A3 First Look on Youtube, Fuji Guy Billy mentioned a mysterious XF50mmF2 WR lens. Some people where really surprised by this, and thought Billy just announced a new lens. So time for a short recap: I've shared rumors about the 50mmF2 WR back in May here. The lens has the been officially shared in Fuji's roadmap already back on July 7, Fuji even showed pics about it at an event, and the X-magazine already told us it will come in Spring 2017. So no… Fuji Guy Billy didn't announce the XF50mmF2.
What's more interesting, though, is that he mentions the expertise Fujfiilm has in making Medium Format lenses… who knows why ;)
Fujifilm X-T2
USA: BHphoto / AmazonUS / Adorama / CANADA: AmazonCA / EUROPE: AmazonDE / Calumentphoto DE / AmazonUK / AmazonITA / AmazonFR / AmazonESP / PCHstore / WexUK / AUSTRALIA: CameraPro
XF23mmF2 WR
First Look: Fujifilm XF23mm f2 R WR Fujinon lens at bjornmoerman
Fujifilm X-Pro2
USA: BHphoto / AmazonUS / Adorama / CANADA: AmazonCA / EUROPE: AmazonDE / AmazonUK / WexUK / PCHstore / AmazonITA / AmazonFR / AmazonESP / AUSTRALIA: CameraPro
X-Pro2 gone to meet it's maker at kjguch / The X-Pro Series Content: All In One Place at adambonn / Fujifilm XPro2 Review…The Fuji Awakens at jamesbrokenshaphotography / Using the X-Pro2 for macro work at discreetphoton / Review at wflbc /
Sony Vs. Fuji

Giving the boot to Sony? A7r vs Fuji X-T10 at addicted2light /
Other X-series cameras
 Fujifilm X-E2 — Taking it to the Street at
domvarney
/ Fujifilm X-T1 + 35mm f1.4: first hands on review at
alexcoghe
/ X-A3: $600 Selfie Cameras are Real at
HardwareCanucks youtube
/ A Tree Paradise (X-T1 infrared) at
johann.vdwalt
/ The X-Pro1: Understanding the Dynamic Range Feature and its Relationship to ISO at
adambonn
.
X100/S/T + X70
Hares Gap with the X100T at thex100diaries / Viet Nam Flashback, 1970 … Fuji X100T at streetshooter / Fujifilm X70 field review – "an X-100 for the rest of us" at eyesuncloudedphoto / Hip Replacement : The Fujifilm X70 for Street Photography at derekclarkphotography /
Lenses
X-mount lenses
XF100-400 Review at photozone. From the conclusions:
"The Fujinon XF 100-400mm f/4.5-5.6 R LM OIS WR impressed me quite a bit – not only in the lab but also in the real life. Honestly I was almost about to purchase the lens from the rental company (but I kept my sanity). The center sharpness is very high throughout the zoom range. The borders/corners are also very sharp between 100 and 300mm. Expect slightly softer corners at 400mm though (but then who cares here). Lateral CAs are not a real issue. Most users will keep image auto-correction activated thus neither distortions nor vignetting are issue in this case. The native characteristic isn't quite as good here though. The quality of the bokeh is very decent for such a lens – at least technically – but don't expect wonders regarding the depth-of-field at conventional focus distances."
XF100-400: Best Wildlife Combination For Wildlife Photography at peterdelaneyphotography
Two years with the Fujifilm XF27mm lens at diegoe / What Wide? Fuji XF 14mm vs XF 16mm vs XF 10-24mm at littlebigtravelingcamera / My 3 favourite lenses for the Fuji X-series at howardyangphotography / The Fujinon XF100-400mm – Hands On at leecraker / Top 10 Fujifilm Lenses Reviewed 2016 at ephotozine / 18mm, the The Fuji X Sleeper Lens at ipcloud / Fuji XF 35mm F2 IR & UV hotspot test at kiwiinkyushu / Macro Outings with the XF60mmF2.4 R Macro lens at nigelwhealphotography / X-T1: Concepcion Fish Port in Iloilo The Philippines at hendralauw / "Strong & Free" with the XF 50-140mm F2.8 OIS at olafphotoblog / The Fujinon XF100-400mm – Hands On at leecraker /
other lenses / Adapter / Extension Tubes

Zeiss Planar 45mm F2 (test with X-Pro 2) at capitalfaces /
X-Trans
The X-Pro1: Jpegs, Blast from the Past or Way to the Future? at adambonn / Lightroom Editing Tutorial – Fujifilm X-Pro2 RAW Conversion with Presets at Joe Dodd youtube / Fuji X-T1 RAW Processing Part 1 and Part 2 at thelightweightphotographer / Complete Shooting and Raw Processing Workflow with Adobe Lightroom Mobile at Elia Locardi Youtube /
Travel X / Switch (or not) to the X / X Weddings

A 3-Day Sri Lankan Wedding at vopoku / Giving the boot to Sony? A7r vs Fuji X-T10 at addicted2light / Camping with the X-T1, 10-24mm and 50-200mm at mattrussellphoto / Isle of Skye, Scotland at marccooper /
Acessories / Flash / Bags
New Custom Plates with Grip for Fujifilm X-Pro2 from Sunwayfoto at scvphotoideas /
a bit of everything

Why I use Fujifilm cameras at alastairarthur / There is something about mountains… at olafphotoblog / Models captured with X-gear at blogbyfred / Surrealist Work with the X-T10 and a XF 23mm & 16mm lens at CJ Tajonera Bio facebook / Choice of Ultra Wide Angle Lenses on the Fujifilm X Series at macleancomms /