Nokishita Twitter Account Closed – A Big Loss for the Rumor World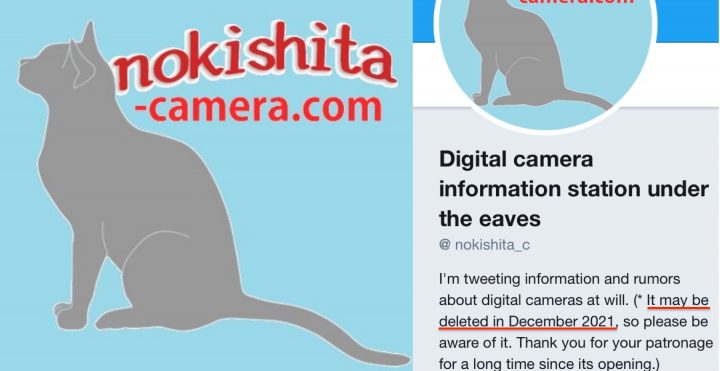 Nokishita Is Gone :(
This is a bad news to start 2022 with.
At the time of this post, the Twitter account of Nokishita is not available anymore.
As you can see from the screenshot above, Nokishita did announce in the past the possibility to delete his account with the new year. And sadly it did happen.
Look, here on FujiRumors we do not leak entire press releases and rarely we share with you leaked images. That was terrain of Nokishita, who had access to all this information in the days ahead of announcements and nobody did leak that stuff better then he did.
What will change for us here on FujiRumors?
Well, I always saw FujiRumors and Nokishita as nicely integrating each other.
In fact, FujiRumors shared with you all the main details about the upcoming gear many months (sometimes even 1+ year) ahead of the announcement, so at the time Nokishita started to leak (around 10 days ahead of announcement), the Fujifilm community had already a pretty good idea on what is about to come.
But no matter how much I leaked, I never shared every single detail about all the Fujifilm gear, and those details I never leaked (but Nokishita did) sometimes made a whole lot of difference for you guys to determine if that upcoming camera/lens was something you are interested in or not.
And last but not least, for as much as I trust my sources, I was always happy when nokishita started to leak and hence confirmed that our rumors were correct.
At the end of the day, missing out on all the Nokishita rumors is without a doubt a huge loss for the rumor world, also for us here on FujiRumors. Few things on the web were more exciting and fun to follow than Nokishita.
take care Nokishita… and if you think there is anything FujiRumors could do to bring you back on Twitter, feel free to contact me.
Take care, Nokishita, I hope you are doing well… you were the best of all of us and you will be missed.
Patrick