New Godox V1 Firmware, Testing Profoto Connect for Fujifilm, Tips and Tricks and More – Flash Roundup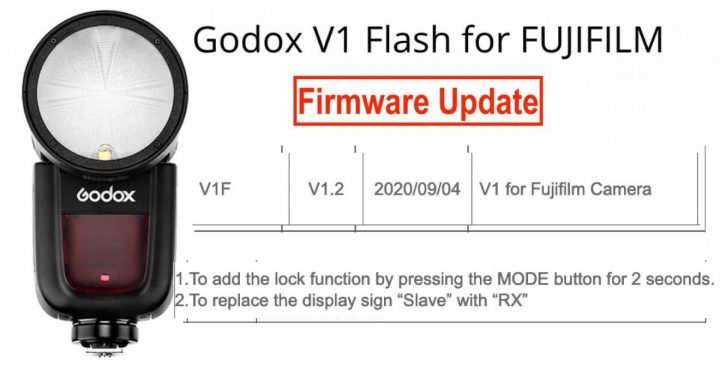 We talk cameras, we talk lenses, but maybe sometimes we miss it to talk about flashes, a tool, that can help you to improve your photography way more than a camera with 0.04s faster autofocus.
So today we dedicate a roundup to flashes.
The Flash Roundup
Godox has released firmware 1.2 for the Godox V1F.
To add the lock function by pressing the MODE button for 2 seconds.
To replace the display sign "Slave" with "RX"
You can download the firmware here.
And now more:
The video below is Polish, but interesting for Fuji shooters. The problem is that when you trigger your flashes remote via X1T, X2T, XPRO or some other Godox triggers like (internal triggers) in strobes, you will get 0.10 – 0.15s delay. Even when you don't use TTL. Only X1T F with option 11 (in menu) set to 02 – works with no delay. You can see this on the video from 2:46 (polis is not required) The tip for Fujifilm user is to uses TTL Lock even when you are not using TTL in remote flash triggering in manual mode. It helps a lot, after you lock the TTL in body, there is no lag.