Fujifilm Patent Shows New Camera Interface (Dual LCD Screen) but it's the One of the Fujifilm X-T200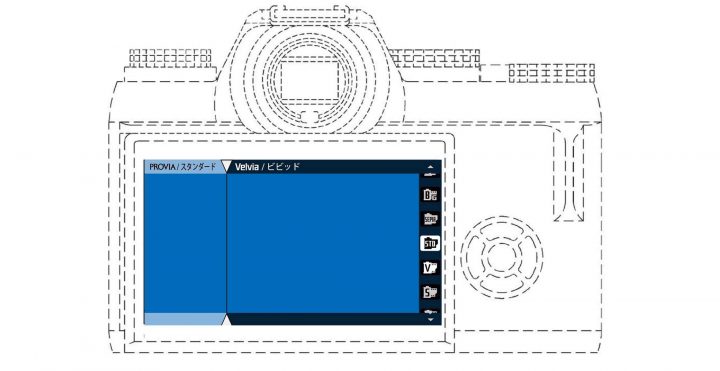 A Fujifilm patent now surfaced on the web, showing an LCD screen that has a split view for film simulations.
As dclife writes (google translated):
FUJIFILM has registered a design that enables image division on the rear monitor screen of the camera. The border of the divided screen can be changed by swiping. Basically, it seems that the colors of the film simulation can be compared.

[…] I think that you can use it in various ways, but there is a figure in which the film simulation PROVIA and Velvia are split and displayed, and the area is changed by swiping. […] I don't know if this design will be put to practical use in the future, but the size of the rear monitor of the current "X-T4" is 3.0 type, and I am wondering how easy it is to use with this monitor size.
Well, looks like the future already happened, as this is the LCD screen of the Fujifilm X-T200 (see Fuji Guys video below starting from 2:41).
I wonder how this could even become news, but hey, FujiRumors is here to give you guys clarity ;).
Follow FujiRumors on Patreon, Facebook, Instagram, RSS-feed, Youtube, Flipboard and Twitter
via J-PlatPat 1 / J-PlatPat 2 via dclife