FUJIFILM Wonder Photo Shop in New York City Closed Permanently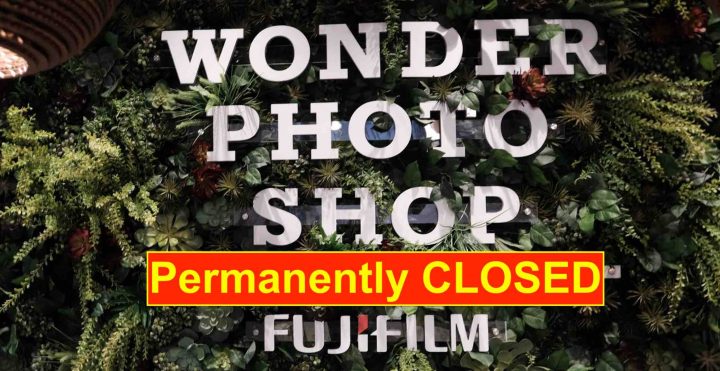 FR-reader Paul (see his Instagram) has just received a sad email by Fujifilm, where Fuji announces the permanent closure of the FUJIFILM Wonder Photo Shop in New York City.
Thank you for your ongoing support of the FUJIFILM Wonder Photo Shop in New York City as we've all continued to adjust to this "new normal". Unfortunately, we have some sad news to share with you, our valued Wonder Photo Shop customers. We have decided to close the New York City store permanently, effective September 9, 2020. This unprecedented time in our history has allowed us to re-evaluate the Wonder Photo Shop model and while our New York City store is closing, we will be introducing a new omni-channel shopping experience, led by e-commerce, that will begin to roll-out October 2020. From there we intend to bring a new in-store experience to the US market at some point in 2021.

Having personal opportunities to connect with our customers is very important to us, and FUJIFILM North America Corporation is developing initiatives to ensure that you will have seamless access to the products you know and trust. Additionally, our social media channels will remain active, so together we can continue to share the joy of photography. We'll also be updating our social channels with the latest exciting developments on what we have planned next for you.

If you are a FUJIFILM Wonder Photo Shop customer with a current order in the store, please contact wonderphotoshop@fujifilm.com and we will work with you to fulfill your orders.

Thank you for your years of support and patronage of the FUJIFILM Wonder Photo Shop. Stay tuned for more information regarding our next consumer experience.

Sincerely,
The Wonder Photo Shop NYC staff
The announcement can also be found at the Wonder Photo Shop facebook page here.
Follow FujiRumors: Patreon, Facebook, Instagram, RSS-feed, Youtube, Flipboard and Twitter
Join Our Owners Groups
Join Our Facebook Pages