New Fujifilm Financial Results: Imaging Division Recovers Sharply Thanks to Instax, Fujifilm GFX100S increased GFX User base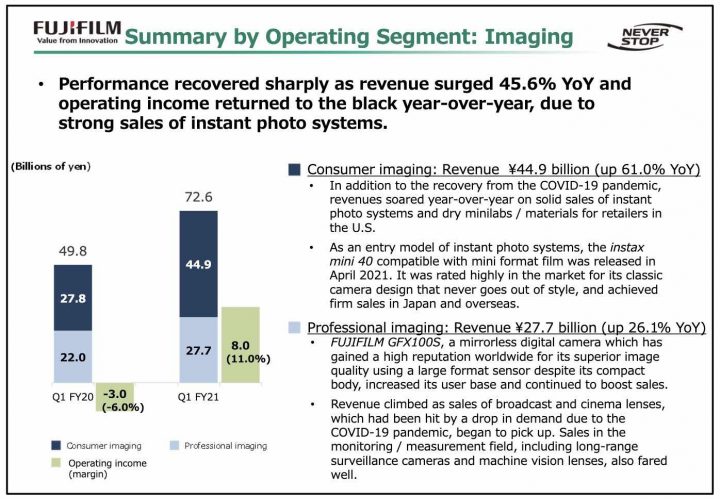 The latest Fujifilm financial results for the 1nd quarter 2022 (from 1 April 2021 to 31 July 2021) have been released.
Performance recovered sharply as revenue surged 45.6% YoY and operating income returned to the black year-over-year, due to strong sales of instant photo systems.
As for their digital camera division:
Professional imaging: Revenue ¥27.7 billion (up 26.1% YoY).

FUJIFILM GFX100S, a mirrorless digital camera which has gained a high reputation worldwide for its superior image quality using a large format sensor despite its compact body, increased its user base and continued to boost sales.