TTArtisan 11mm f/2.8 for Fujifilm GFX Officially Announced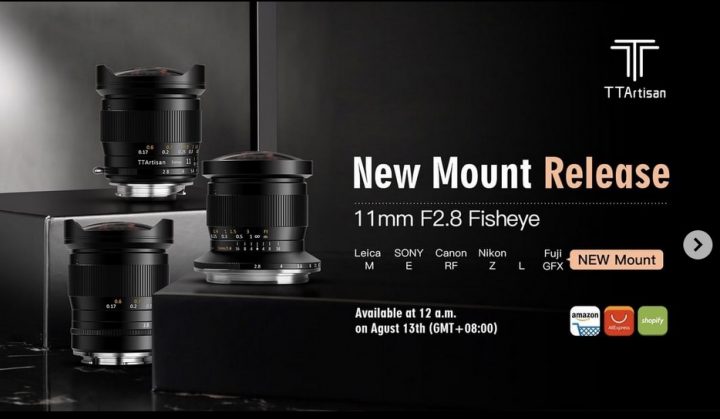 TTArtisan just announced the TTartisan 11mm f/2.8 for Fujifilm GFX.
Tomorrow is Qixi Festival, which is also Saturday🥰
It's a good time to take pictures of the Milky Way and to record the wonderful time with family!
To celebrate this wonderful weekend, we are happy to introduce four new members to you:
🌟11mm f2.8 Fisheye Lens for FUJIFILM GFX
That's a very interesting addition to the G mount lineup, especially for astrophtography.
GFX deals
The GFX Community
Follow FujiRumors: Facebook, Flipboard, Instagram, RSS-feed, Youtube and Twitter
via TTartisan