New Fujifilm Camera FF210001 Registered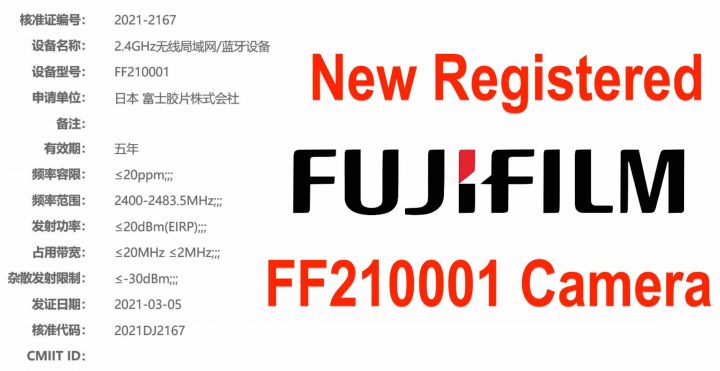 A new Fujifilm camera with the code name FF210001 has been registered.
Fujifilm's unreleased digital camera "FF210001" has been registered with an overseas certification body. Equipped with Wi-Fi (2.4GHz) and Bluetooth
Usually it takes Fujifilm between 1 to 6 months from registration to finally announce a camera.
What's this camera? I'll let you know, don't worry ;).
via nokishita
Join Our Owners Groups
Join Our Facebook Pages