New Firmware for Fujifilm X-T2, X-T1, X-Pro2 and EF-X500 Coming (Flash Bug-Fix)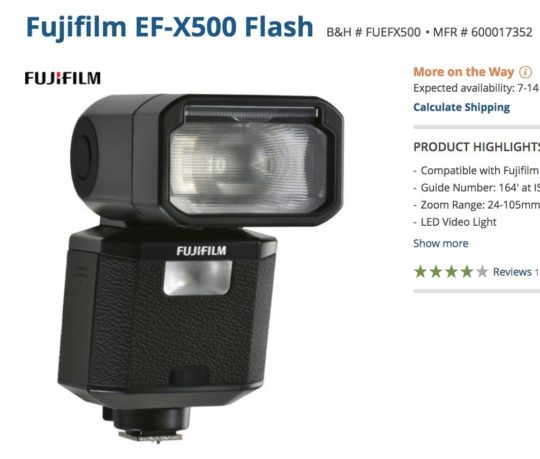 I recently told you that Fujifilm is about to release a new firmware update for several Fujifilm cameras. We all hoped from some nice Kaizen update, but it seems we will have to wait a bit longer, since this will be a mere bug fix update.
According to a trusted source (thanks) the next update will fix the bug on the EF-X500, that caused it to completely turn off erroneously.
To fix this bug, Fujifilm will release a new firmware for the flash. You will be able to perform the upgrade by yourself, using your X-T1, X-T2 or X-Pro2, but you will have to update the firmware on these cameras first, too.