New Firmware 1.50 for Fringer EF/FX Adapters Released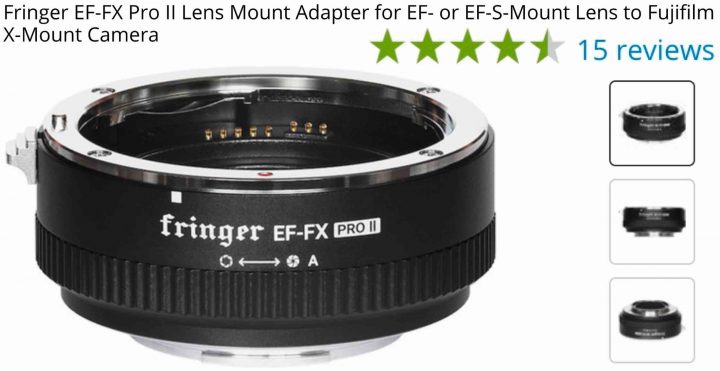 Fringer has released firmware 1.50 for the Fringer EF-FX Pro II and Fringer EF-FX II smart autofocus adapters.
The main improvements of Fringer EF-FX Pro II & Fringer EF-FX II Version 1.50 include:
You can download the update file and release notes of EF-FX (Pro) II here. Follow the instructions in the release notes or the user's manual to upgrade the adapter.
Both Fringer EF-NZ and Fringer EF-FX Pro II can be ordered now at BHphoto here and at the Fringer webstore.
Join FujiRumors on Patreon, Facebook, Flipboard, Youtube, Instagram, RSS-feed and Twitter
Our Owners Groups
Our Facebook Pages