Never ending leak! X-T1: more images, specs and XF 18-135 (weather sealed) will come in May!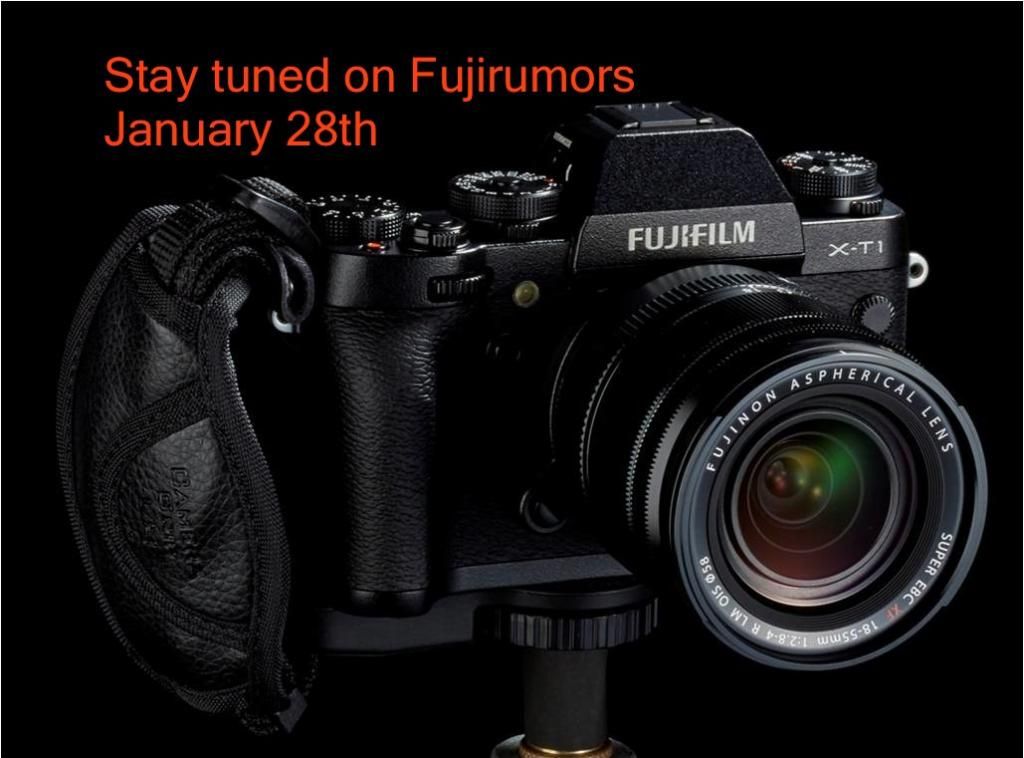 Are you truly hungry for more rumors? Well, then here are a few more details about the X-T1 for you:
The top Japanese source confirms: the XF 18-135 will be weather sealed and come in May. But that's not all. Here some more specs:
start up time 0,5 sec
Shutter time lag 0,05 sec
time-lapse photography function – interval timer function
shooting interval 0,5 sec
The Japanese source still can't confirm the dual SD-card slot.
Stay tuned on Fujirumors on Tuesday, 28th of January. Normally, Fuji announces its products early in the morning London time. Hope to get some information soon. But prepare coffee and red bull to remain awake!
cheers,

facebook, google+ and twitter
_ _ _
Here is the specs list. It's all in there, every rumor I've collected over several months. So read it carefully and take it with a grain of salt.
(TS= trusted source / NeS =New Source / AS = Anonymous Source / SRP = source who was right in the past, but not yet trusted / ORS = other rumor sites)
announcement January 28th (TS)
big EVF (x77 magnification) /  (TS)
better EVF (2.36 million OLED, 0.005s lag) / (AS)
APS-C X-Trans sensor II (16MP) / (TS + AS)
EXR II / (TS + NeS)
support for the UHS-II SD-card for super-fast writing speed / (TS)
start up time 0,5 sec (TS)
Shutter time lag 0,05 sec (TS)
time-lapse photography function – interval timer function (TS)
8fps with AF tracking / (TS)
weather sealed body / (TS)
18-135 will be weather sealed and come in May (TS + ORS)
tilt screen (SRP)
Price: €1,200 body only (≈ $1,300) – €1,600 body and 18-55 – €1,800 body and 18-135 / (NeS)
SLR-type (Fujica) design / (SRP)
name: X-T1 / (AS)
WiFi / (NeS)
smaller than the X-E2 / (AS)
additional battery grip / (AS)
18-55 kit lens / (AS + ORS)
ISO up to 51200 (NeS)
in stores mid-February / (AS + ORS)
price range between X-E and X-PRO line / (NeS + AS)
faster AF then X-E2 (o,o8sec) / (NeS) [maybe the source mixed up faster writing speed (UHS-II) with faster AF-speed]