National Geographic Declares Fujifilm X-T2 Best Overall Compact Travel Camera 2017… Top 10 Ranking Includes X-T20 and X100F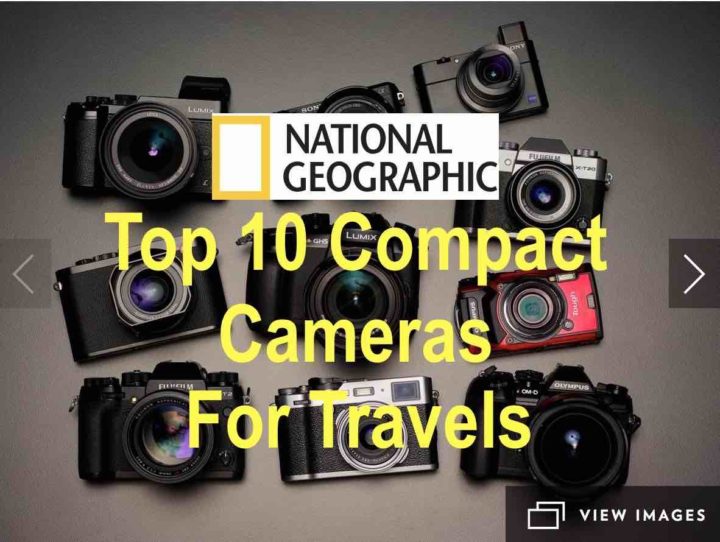 The end of 2017 is approaching, so get ready for many "Top gear of the year" and similar articles appearing on the web. So let's start, this time with National Geographic, who listed their Top 10 compact cameras for travels.
This year, there are 3 Fuji cameras in the ranking, the Fujifilm X-T2, the X100F and the X-T20 (in 2015 Nat Geo awarded 2 Fuji cameras, the X-T1 and X100T, as reported here).
Read the whole article "Top 10 Compact Cameras for Travelers" at nationalgeographic here and click on the product link in the list below for specs & price:
About the X-T2 they write:
"The X-T2 has everything one would want in a professional DSLR in a APS-C mirrorless camera. The combination of quality manual dials to control settings, speed of image processing, the amazing line lenses and the build quality make this camera such a pleasure to use that many professionals now use this camera as their main system. You simply cannot go wrong with the X-T2 as a high end travel camera; it's an all-star, all-around team player that just won't quit or let you down, no matter where your travels take you."
However, in the features list of the X-T2 and X-T20 they mention the "five-axis image stabilization". Now, Fujifilm has arguably the best optical lens image stabilization system on the market, but so far, IBIS is something that will come… in a not so distant future ;) .
Anyway, do you agree with this list?
Sure, the Fujifilm X-T2 has weather sealing, so definitely a nice to have feature on travels. On the other hand, nothing can beat the simplicity and lightness of travelling with the X100F. And coupled with the WCL-X100 and TCL-X100, the X100F is a wonderful mini-system with leaf shutter and build-in ND-filter, that makes it so much more versatile than "just" for street photography.
But let's see what you think about it :)

Loading ...
_ _ _
Last but not least, Fujifilm X-shooter Matteo had his work (taken with X-Pro2) published on National Geographic here.
X-T2 Body (save $100): BHphoto, AmazonUS, Adorama, Focuscamera
X-T20 body (save $100): BHphoto, Adorama, AmazonUS, FocusCamera
Fujifilm X100F: BHphoto, Adorama, AmazonUS, Focuscamera