Behind the Fujifilm X-Gear: Meet Matteo, the X-shooter, whose Work has Been featured at National Geographic, CNN and More!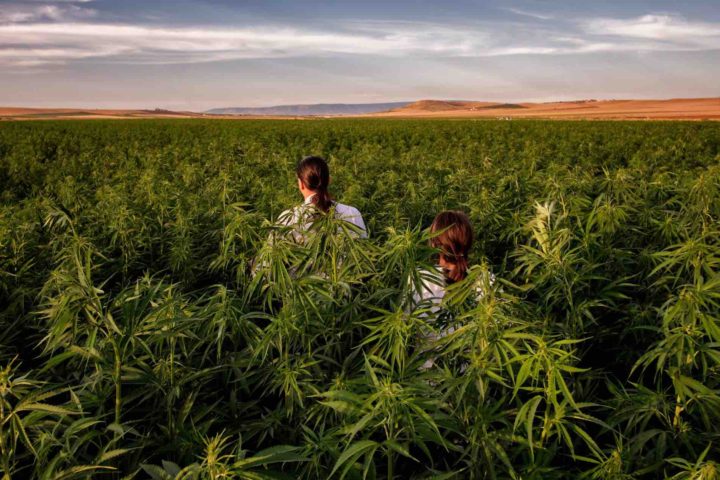 Hey all!
In today's "Behind the X-gear" episode we are going to meet Matteo Bastianelli, the Fujifilm X-shooter, whose work has been published also at National Geographic and CNN.
(Using X100T) The poetry of Rio's 'Suppressed Favelas at cnn.com
(Using X-Pro2) Inside a Flourishing—and Conflicted—Weed Industry at nationalgeographic
Interested to know more? Then check out the full interview below :-)
Tell us something about you
I am a freelance documentary photographer and filmmaker based in Rome, Italy. I am a member of Italy's National Order of Journalists since 2009. Above all I work on long-term projects related to social, environmental and human rights issues, with a keen interest in consequences of wars and their effects on those who live through it, focusing on the theme of memory and identity.
I was a member of Reportage by Getty Images Emerging Talent till 2014. My images and videos have been published and commissioned by a number of media outlets, NGOs, national and international magazines, such as Al Jazeera, Burn, CNN, Der Spiegel, Discovery Channel Interactive, D- La Repubblica, El Pais, Il Corriere della Sera, International Committee of the Red Cross, Internazionale, International New York Times, Lens – The New York Times, L'Espresso, L'Europeo, L'Oeil de la Photographie, La Repubblica, La Stampa, MSNBC, National Geographic Photography (Australia, Netherlands, Usa), National Geographic Italia, Newsweek Japan, PDN, RTL News, Rhythms of Taipei, TIME Lightbox, Vanity Fair, among others.
My projects have been widely awarded and shown in Belgium, Brazil, Estonia, France, Germany, Iran, Italy, Spain, Portugal, Turkey, The Netherlands and USA.
Professional Photographer or Amateur or something in between?
10 years ago I started my career as a journalist, and almost at the same time I began studying photography. Ever since I fell in love with the analog process and I became more interested in photojournalism, documentary photography and films. I am a professional photographer since 2010.
What is your kind of photography? (Motives, Approach …)
I am a humanistic photographer. I do what I do to give people a voice and the possibility to provide a legitimate account of the particulars, albeit from a personal point of view with the facts being at the center of a reportage. What we photograph talks about the things we are interested in and that which haunts us as human beings. What is more, for me, photography is not just a language; it is also a way of dealing with life. Since the beginning, the soles of my shoes have worn out, walking streets that have led me to tell some of the important problems of our time, both here in Italy, as well as, Bosnia, Croatia, Bulgaria, Macedonia, Greece, Serbia, France, Germany, Turkey, USA and Brazil.
Where can we find more about you on the web (website, Flickr, Facebook, portfolio)
On my website (matteobastianelli.com) you can find out my long-term projects, assignments and editorial stories, as well as part of my archive, tear sheets, news and exhibitions. I do share my stories and publications also on Facebook (matteo.bastianelli.3 facebook) and Instagram (bastianelli_matteo instagram).
What's your favorite image taken with a Fuji?
I don't know if this is my favorite image taken with a Fuji, but it's definitely one that has had a impact, ending up on the cover of 2017 June's issue of National Geographic Italia.
It is a picture from my long-term project "Green gold", which stems from the concern to document the various ways cannabis and hemp plants are being used in the industrial, food, therapeutic and recreational sectors in Europe.
The story has been published as cover story on Natgeo Italia, National Geographic Photography Usa, Australia, The Netherlands (www.nationalgeographic.com/photography/proof/2017/06/italy-cannabis-marijuana). Ultimately, my aim is to collect this project into a book and a traveling exhibition geared especially toward students.
Your Move to Fuji
What's the main reason for you to own a Fuji?
In the last 10 years I have used extensively Fuji color slide film Velvia and Provia, but also black and white film like Neopan, both in 35mm and 120mm format. Then, I have an Hasselblad X pan panoramic camera, know also as Fuji TX1, in fact it was constructed and manufactured by Fuji in Japan. So for me their legacy and knowledge in film, projected into the digital world, were an important factor in my decision to own a Fuji. Of course size and weight, price and portability are other important reasons. Discretion is essential in all facets of life and sometimes in photojournalism and street photography even more.
Of course at the top of the list there is the superb image quality, the metal lens constructions, the aperture rings on the lenses, and the dedicated dials for exposure compensation, shutter speed and ISO.
Last but not least, the support Fuji gives to its customers with constant firmware upgrades for their existing camera models.
Is there something you miss from your previous system?
Maybe just battery life! I switched from Canon DSLR 3 years ago and I never regret my decision. I have always used a mix of film cameras for personal projects and digital cameras for quick assignments and editorial stories, but I was looking for a rangefinder styled digital camera that could give me the same feeling I have when using my X pan and Mamiya 6. I found out that Fuji was not a poor man's Leica, but a brand combining traditional forms of creativity and innovation. The perfect mix for me.
What's your favorite lens?
My favorite lens is the Fujinon 23mm f1,4 r. It is small, made of metal (like all Fuji lenses), sharp and it quickly goes to manual/auto focus, just pulling the focus ring towards and backwards. Perfect lens for a photojournalist.
What's your favorite camera bag?
When I need to travel light I use a [shoplink 58956 ebay]Rollei Vintage Camera Bag[/shoplink], when I need to pack a lot of material, including my cinema camera, gymbal, microphone, etc.. I prefer to use my Lowepro ProTactic 350 AW.
What's in your bag?
In my bag I always carry a Fujifilm X-Pro2 with leather half case, Fujinon 18mm f2 r, Fujinon 23mm f1,4 r, Fujinon 56mm f1,2 r.
Your Advice to Fuji
Which lens, that is not yet in the roadmap, would you like Fuji to make?
I would like to have the possibility to have a smaller version of the Fujinon 16mm f1,4, maybe a 16mm f2 r wr or a new weather resistant Fujinon 18mm f2.
Tell Fujifilm what's the main thing they should still improve in the X-series system via Firmware and/or Hardware
In photography related works I am totally fine with my x series system, but as I previously said, I still need to carry a different cinema camera system in video related works.
I am also a documentary film director and video shooter, so I would really appreciate if Fuji could make a dedicated super 35mm sensor 4K Camera with Flip Out Screen, 5-axis in-body image stabilization, internal F-log recording, 4:2:2, 8 bit and 10bit, 180 fps slow motion, focus peaking, zebra, vector scopes. In this way I could use my Fujinon primes also when filming short and full length documentary films, saving more space and having only one system.
Decisive Questions
OVF, EVF or Display?
Ovf and evf. I love my x pro2 hybrid multi viewfinder, that can be used as optical or electronic viewfinder, or with a combination of the two.
Rangefinder style or DSLR shape?
I prefer the rangefinder style for a number of reasons.
It is a different way of seeing, like through a window, and at the same time you can see what's going on outside of your frame. The shutter is vibration free because there is no mirror slapping; rangefinder usually are smaller and look less intimidating than DSLR, so you draw a lot less attention to yourself. And of course, one eye is free to interact with people, even while shooting.
RAW or JPEG?
Raw and jpeg! I like to have a really good jpeg to start with in my editing and selection process, but I prefer to have my digital negative to work on in post-production.
Curiosity & Customize you X
You most & you least used feature in Fujifilm cameras (like film simulations, build-in RAW converter, Extended DR(100-200-400), advanced filters, panorama, digital split image etc…)
 My most used feature are the film simulations, my least used advanced filters.
What's Your favorite film simulation
 I really like both Provia and Classic Chrome in color, Acros for black and white.
Your favorite photography quote.
"I am an idealist. I often feel I would like to be an artist in an ivory tower. Yet it is imperative that I speak to people, so I must desert that ivory tower. To do this, I am a journalist—a photojournalist. But I am always torn between the attitude of the journalist, who is a recorder of facts, and the artist, who is often necessarily at odds with the facts. My principle concern is for honesty, above all honesty with myself…" – W. Eugene Smith