miXed zone: 3 discounted spaces left for workshop in India (part of the incomings will go to charity), French X deal & a lot more!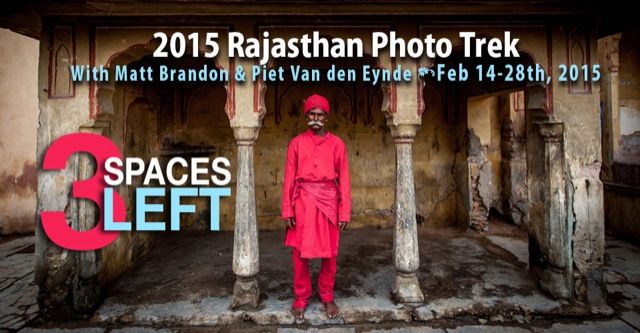 LAST TICKETS for the Rajasthan Photo Workshop 2015
SAVE $200 + $300 will go to charity
There are just 3 places left for the Rajasthan (India) Photo Workshop in February 2015 with X-photographers Matt Brandon and Piet Van den Eynde. As they are both X-shooters and love Fujirumors, they decided to offer a $200 discount, exclusively for Fujirumors readers. Futhermore, they decided to offer the last places with a $200 discount and additional $300 per sold ticket will be donated to Matt's charity initiative that supports NGO's, the OFMP. Check out the details of the workshop here.
Click here for a Podcast conversation on the Fujifilm X System with Piet Van den Eynde & Matt Brandon plus sample photos
XF 50-140
USA: BHphoto / AmazonUS / Adorama / EUROPE:WexUK / WexDE / PCHstore / 

–  The New XF50-140mm f2.8 – First Impressions at macleancomms /
Fujifilm X-T1
[shopcountry 21553]
– Fujifilm X-T1 and Olympus 60/1,5 Pen F lens at ohm-image / Fujifilm X-T1 review at photoponica / NIKON Df – FUJI X-T1. Can an APS-C sensor mirrorless camera really compete with a 'full-frame DSLR?' at soundimageplus. He compared also the E-M10 with the X-T1 here / Christian Bobst | Meskel in Lalibela at thetravelphotographer / Music, mayhem and a Fuji X-T1 at flemmingbojensen / Spain 2014 and some thoughts on the Fujifilm X-T1 at christopherswan / Fujifilm X-T1 vs Sony A7 long-term review at jliesche / Concert photos taken with Fuji X-T1 and 35mm 1.4, great in low light at alldylan / Fujifilm X-T1 at brucepercy / Fuji X-T1 shots at myphotojournalism (translation) / Mirrorless Cameras Fuji X-T1 PT.3 video review on youtube by Mike Browne here / Fuji X-T1: Is it a better street camera than the X100T? at macfilos / X-T1 does WiFi at johncaz and 10 months with the X-T1 always at johncaz / Some backstage pics with the X-T1 at gavinmillar and some fashion images with same at gavinmillar /
  Fujifilm X30
USA:  BHphoto / Adorama / AmazonUS / BestBuy / EUROPE: wexUK / wexDE / PCHstore
 – X30 field test at the Spanish site DSRLmagazin here (translation) / When raw becomes redundant, Classic Chrome & the Fujifilm X30 at mirrorlessons / ISO test and comparison with the Sony RX100 III & other cameras at focus-numerique (translation) / Samples at letsgodigital / Fuji X30 surprises with improved image quality in our First Shots at imaging-resource / Review at thephoblographer / Why I Bought a Fujifilm X30 by Bert Stephani at youtube here /
XF 18-135mm
[shopcountry 26452]
– Santa Cruz and the Fujinon XF 18-135mm at stephenip / Fuji X-E2 and Fuji 18-135mm f3.5-5.6 WR LM R OIS Fujinon Lens at soundimageplus / Hands-On Review: The Fuji XF 18-135mm Lens at nicolesyblog /
X100/S + Converters
[shopcountry 12883]
– New York Moments with the Fuji Monochrom at effeleven / WCL-x100 The Wide Wide Street at jonasraskphotography /
 other X-series cameras
Spanish Fujilm XQ1 review at fuji-Xperience (English Translation) / Fujifilm X-Q1 Digital Camera Review at buy-n-shoot / Shooting scenics on dirt roads out of moving Toyota Land Cruiser at stanleyleary  / Fuji X-Pro1 Across the Pacific at stuheppell / Bombay Beach and the Salton Sea (X-E1) at worldofdecay / Fuji X-E2 and Sony A7r jpg. comparison – The full ISO range 100-25600 at soundimageplus / Fujifilm X-E2: Gig focusing at duncanmartin / X-PRO1: This Ctiy at jjjonathan / My first tried at wilsonchiew / Review – Fuji X100S at mariusmasalar / EXTREME MIDGET WRESTLING with the X-E2 + 56mm at tristanwilliams /
lenses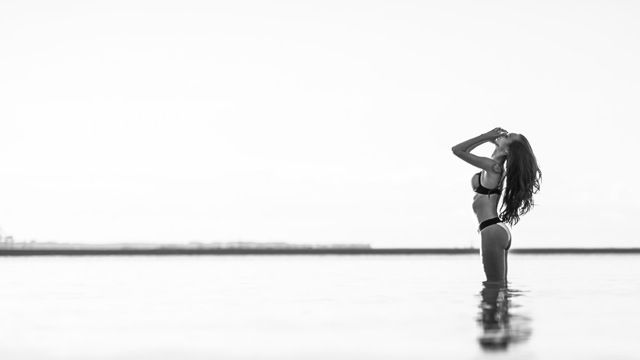 image courtesy: joshmcleodphotography
Natalya Alessi & the Fuji X-T1 at joshmcleodphotography / XF 56mm – Tjeerd in 't Veen: "Had some fun with my latest member of the lens family". See them at Flickr / Shooting with Fast Lenses in Low Light at macleancomms / FAST FUJI's – Fuji 23mm and Fuji 56mm f1.2 R at soundimageplus / SouthEast Asia using only my X-Pro1, 14mm, 35mm and 50-230mm Fuji lenses at jaidephotography / Ibelux 40mm f/0.85 review at mapcamera (translation) / Fuji XF 55-200mm, field review at steevemarcoux2 / Fujifilm Fujinon XF 56 mm f/1,2 review at focus-numerique (translation) / What Fujinon XF Lens Should I Buy? 1st Edition at fujifilm.com.au / Fuji XF 14mm lens review at photoponica / Review: Rokinon 8mm f2.8 Fisheye II (Fujifilm X) thephoblographer / Fuji X-E2 and Minolta 35mm f2.8 at mingart / Always look on the "wide" side of life – The Fujifilm XF 10-24mm f/4 Review at mirrorlessons / The FUJI 10-24mm F/4 WIDE-ANGLE ZOOM at soundimageplus / REVIEW: Fujinon XF60mm f2.4 v Fujinon XF56mm f1.2 at macleancomms / Mini Review: The Fujinon XF56mmF1.2 R Lens at lightwith / Fuji Fujinon XF 10-24mm F4 R OIS Lens Compared To Sony E10-18mm F4 OSS Lens at soundimageplus / Review of the Fujinon XF 56 mm F1.2 R  at jonasjacobsson / Test Fujifilm Fujinon XF 10-24 mm at the French site focus-numerique (translation) /
 RAW-conversion
 –  Alberta is Beautiful – Fuji Landscape Photography (XF10-24) at miksmedia / Fujifilm RAW and Lightroom: How Are Things as 2015 Nears? at photographylife / How to Reduce Noise with Photo Ninja at digital-photography-school /
Switch to the X… or mirrorless

"Oh my god, I'm here in Ethiopia shooting one of the most assignements in my life, and I'm doing it with these tiny little mirrorless cameras"… or 10 Reasons Why a Professional Photographer (Jason Lanier) Left Nikon for Sony Mirrorless at youtube here (via thephoblographer) /  -Jumping Ship: from DSLR to Fujifilm at jasonpitcher / Julien Daulte's switch to Fuji "Crop, Full & Zack" can be read in Italian at jdaulte (translation) and for some shots with the X-PRO1 at the Locarno film festival click here (translation) / Working professionally with the Fujifilm X series at mirrorlessons. For the article "Are mirrorless systems becoming too big for their own good?  click here. /
Acessories
 – Tabletop Studio Setup at concreteshadows /
a little bit of everything + DEALS

 – Mar Tin: "I bought a X100 and the Xpro1. But last week I switched from the Xpro1 to the XE2 because the autofocus is much better and I prefer working whith the EVF. My favourite lens is the 35mm 1.4 and now I'm going to buy a 23mm 1.4, too:). My work with the Fuji´s you can find here at facebook."
– Fujifilm France launches a commercial operation: a coupon of 100€, 250€ or 450€ if you buy (at once) 1, 2 or 3 XC or XF lenses (with the exception of kit lenses) and a coupon of 100€ if you buy a black X-T1 (with or without a kit lens). Offer valid from Nov. 1st till Jan. 15th. You need to cut the EAN code from the packages to get reimbursed. http://www.promo.fujifilm.fr/
– Fujifilm Honk Kong just launched a lens rental service similar to the on available in Japan. I hope this nice service will spread over also to Europe and USA, too.