Message to Source: Rumor Received… and Questions?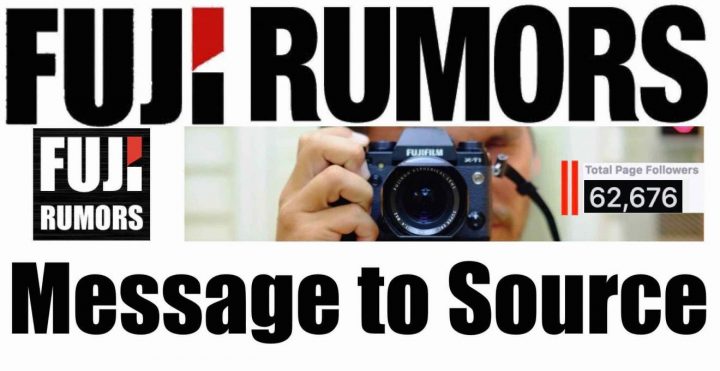 To Readers: A few hours ago I received a message from an anonymous source, who uses a nickname. It came to me via rumor box, so I have no idea, who it is and how to contact it. My only way to contact the source is via FujiRumors. I hope you don't mind, but making a public post is the only way to reach out to the source.

TO THE SOURCE:
First off thanks for using the nickname. It makes my rumor-life already much easier, as I know you have been accurate in the past and hence I know what you tell me is correct.
For me, the fact that you use a nickname, is already extremely helpful.
Regarding the rumor you shared, all I can say via the FR-blog for now is that I am following hints that point towards that direction already, and your confirmation definitely helps me to make me feel confident I am following the right path.
I'd love to ask you a few questions about it, but I can't do it publicly via FujiRumors.
If you want to have a more direct and confidential talk, here is what you could eventually do:
contact me via email (you can use a fake email if you want, but after almost 10 years of rumor-blogging, I can guarantee you that you'll remain 100% anonymous to the rest of the world also if you'd decide to use your regular email)
If you decide not to contact me via personal message, absolutely no problem. I am happy for the help I can get in any form you decide to give it to me.
Thanks again, and have a great weekend,