Merry Christmas and THANK YOU to Sources, Supporters… and to YOU!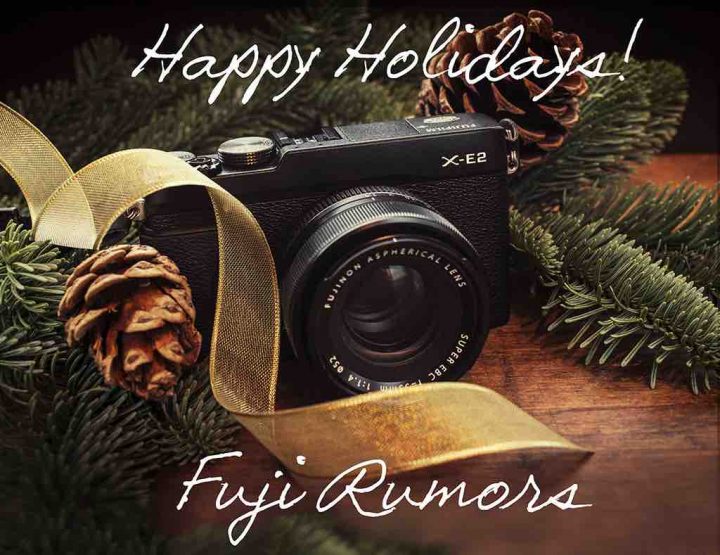 I would like to wish to all FR-readers merry Christmas and I want to take this little space to say thank you to:
🖤 to our amazing sources, who are always helping me to find the right track in the thick rumor jungle
🖤 to all those, who supported me by using affiliate links or clicking on google banners. It's really as simple as that: without your help, this blog would have to close tomorrow morning
🖤 to all those FR-readers, who shared Fujifilm news with me, commented kindly, criticized my work constructively, voted a survey, shared an article on social media or simply stopped by to read this blog
Without your help and your massive engagement, this blog would just be a sad place with no comments and no breaking rumors, incapable of bringing fire and excitement into the Fujifilm community.
Your wonderful support is the best Christmas present I can think of for this blog, and I feel blessed and lucky for that.
I am thankful with all my heart and I'll try to give back something to this community by working as hard as I can to keep you informed and up to date will all things Fuji X and GFX 365 days a year.
Merry Christmas and happy holidays,
love you guys,
Patrick
Feel free to donate a few bucks to KNGO, an NGO who gives access to free education to poor kids in Cambodia, and which we raised $5,000 for in the past. You find the paypal link in the FR sidebar. Donate even just a few bucks helps a lot, even more so in these difficult times.
It's the helpers, who make this world a better place.