Meike Cinema Lenses for Fujifilm X: 25mm T2.2, 35mm T2.2, 50mm T2.2, 65mm T2.2, 85mm T2.2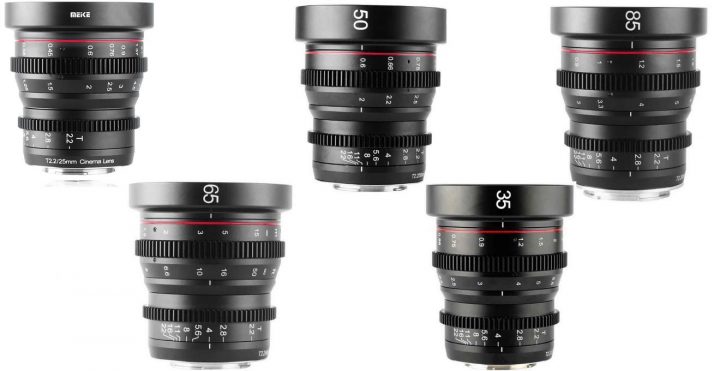 You might remember the Duclos Veydra Mini Cinema Primes for Fujifilm X-Mount, launched back in 2017.
Well, Veydra went out of business in 2019, but out of that came the birth of the Meike cinema lenses. The Meike cinema primes have:
improved coating
improved optical and mechanical quality
significant increase in production quantity which lowered the cost of the lenses over the Veydra version
all cinema primes have a 77mm front thread and 80mm front diameter
they all have the same size and aproximately the same weight
these are dedicated true cinema lenses
The Meike cinema lenses are available for Fujifilm X mount a in:
They all cover Fujifilm X series cameras in super35 2K and 4K video recording modes.
Some of the Meike Cinema lenses can be found at AmazonUS here, BHphoto here and Adorama here and all of them at revarcine.com, official US distributor for Meike Cinema Primes.