* LEAKED * See the FIRST IMAGE of the SILVER Fujifilm X-T10!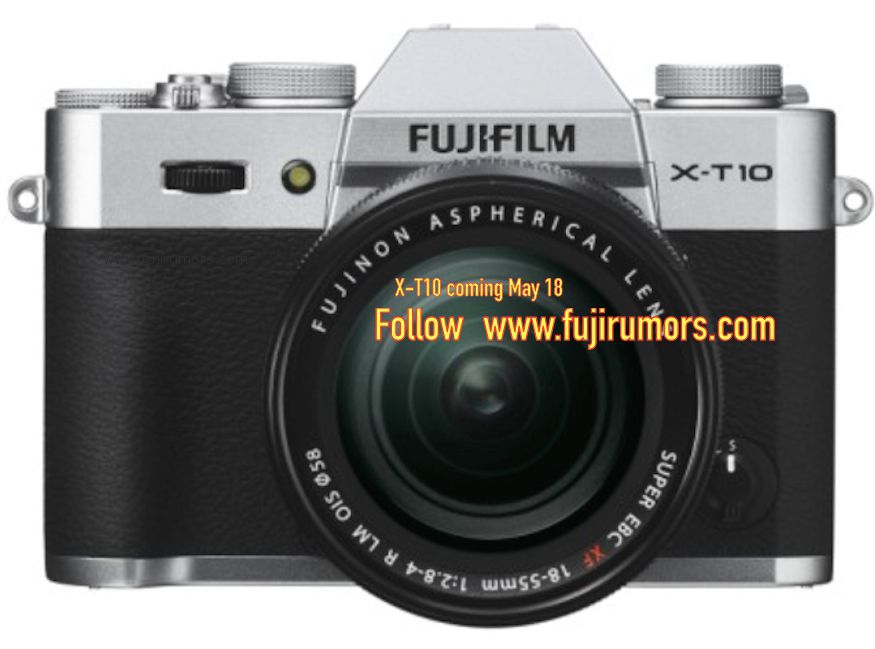 Get Your FUJI X-SHIRT here in USA and here in Europe & CO.
Learn more about the 100% Fair Trade Chartiy X-shirts here
_ _ _
Thanks to one of our top trusted sources, we all can now take a look at the Silver Fujiilm X-T10. You can see the black version here (from a different angle).
My fingers are ready for a live blogging session on May 18, the rumored announcement day of the X-T10. I guess it will happen, as usual, early in the morning London Time (around midnight in NY)… don't leave me alone here on FR on May 18 ;)
cheers,

facebook, google+, RSS-feed and twitter

Comparison by FR-reader MJr
Quick & Dirty Size Comparison by FR-reader RAZ
X-T10 Vs. X-E2