X-T10 Manual by FujiRumors :: Chapter 1 – Controls & Dials Explained!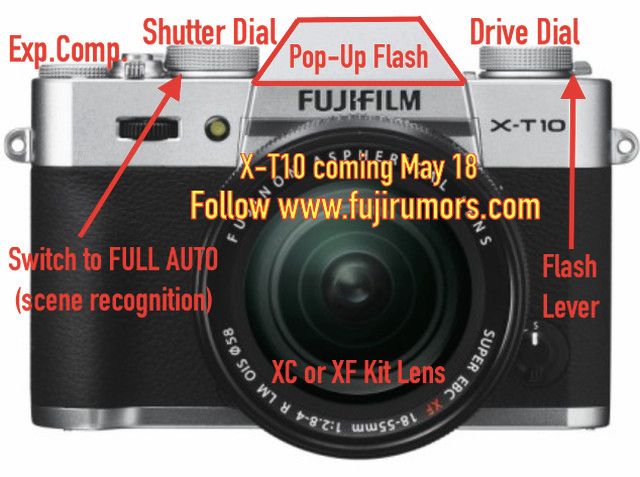 Where is the pop-up flash? What are those thin rings under the big dials for? ISO dial or DRIVE Dial? Well, here are some first instructions on how to use the Fujifilm X-T10 ;)
– There is a pop-up flash. Do you see the trapezoid framed in red? That's the part that pops-out when you enable flash.
– You enable the flash with a switch under the Drive Dial.
– There is a switch to enable Full Auto (scene recognition mode) under the Shutter Dial.
– Drive Dial (enable CH, CL, BKT, Panorama…)
– Two different kit options: X-T10 with XC 16-50 or XF 18-55.
Get Your FUJI X-SHIRT here in USA and here in Europe & CO.
Learn more about the 100% Fair Trade Chartiy X-shirts here
stay tuned for the live blogging on May 18,

facebook, google+, RSS-feed and twitter