Laowa 9mm F2.8 Review by Jonas Rask: "This Lens is Pure fun, Fun, FUN!"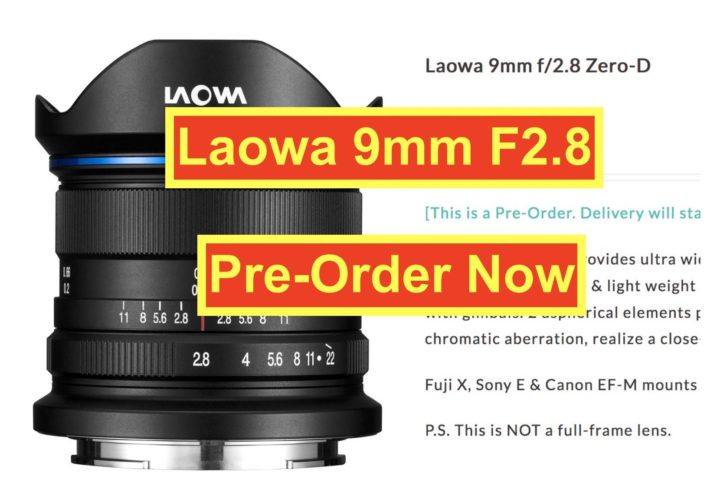 A busy day… shared earlier today on FujiRumors:
Laowa 9mm F2.8 Review:
UPDATE: Venus Optics is now taking pre-orders on their latest lens, the Laowa 9mm F2.8 Zero-D (zero distortion). The first 100 people buying this lens will get a set of 49mm filters (ND 1000 + CPL +UV ) for free. First comes first, so order now to be high on waiting list. The lens is not yet available at BHphoto & Co.

Jonas Rask just published his Laowa 9mm F2.8 Review… and it comes with tons of stunning samples at jonasraskphotography.
Here some excerpts:
absolutely tiny and stelar build quality
rectilinear lens, nice straight lines right to the corners
It is really sharp in the 3/4 central part of the frame, but it loses a little bit of sharpness towards the edges, there's also a fair bit of vignetting when shot at f/2.8
some gorgeous sun stars
vibrant colours and some great contrast
this lens is pure fun, fun, fun!
It's such and amazing performer, especially when you take the small size into account.
suggest retail price of $499
Easily one of the most usable lenses I've ever mounted on my X-series system (And I have mounted A LOT over the years!)
Don't forget to check out all the fantastic samples Jonas Rask took with this lens at jonasraskphotography.
The Laowa 9mm F2.8 will be soon available for pre-order at VenusOptics, AmazonUS, BHphoto and Adorama
There is also a review of the Sony E-mount version at thephoblographer and an Interview/Review about the Laowa 9mmF2.8 Lens with lens designer Dayong Li at fujilove.
TODAY ONLY:
This one runs today only: You save 15% on eBay.com when using the promo code "PSPRINGTIME" on checkout (max $50). This is valid also on all Fuji gear (Click here).