Iridient X-Transformer 1.6.4 adds Fujifilm X-T4 Support and More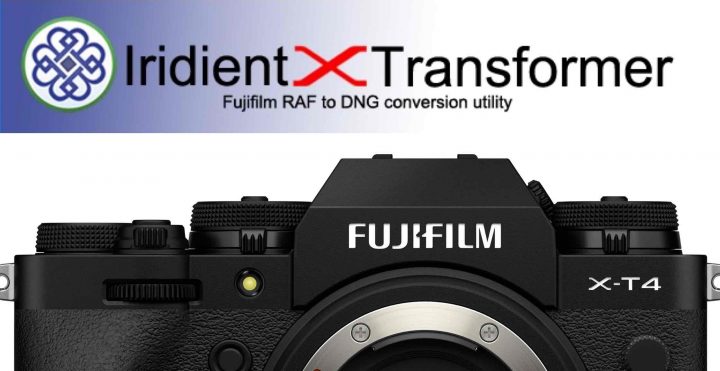 Iridient X-Transformer 1.6.4 is now available with support for the Fujifilm X-T4 and updates for other recently released models (X100V, X-Pro3, X-T200) to sync them up with the very latest Adobe DNG Converter 12.2 (and CC) versions for color profile and white balance calibration metadata.
This update also modifies the Lightroom plug-in so that normal (JPEG, TIFF, etc) images can be used for selection of images for conversion to DNG, as long as the associated RAF is present along side the standard image. This makes selection of images with old versions of Lightroom that may lack support for newer models RAF much easier, particularly if shooting JPEG+RAW mode as you can just import the JPEGs and use them for selects right from Lightroom.
You can download Iridient X Transformer here.
Fujifilm X-T4: BHphoto / AmazonUS / Adorama / FocusCamera
→ Top X-T Community: Fujifilm X-T facebook group
→ Top X-T Page: Fujifilm X-T Page