LEAKED :: See the First Image Taken with Fujifilm X-T2!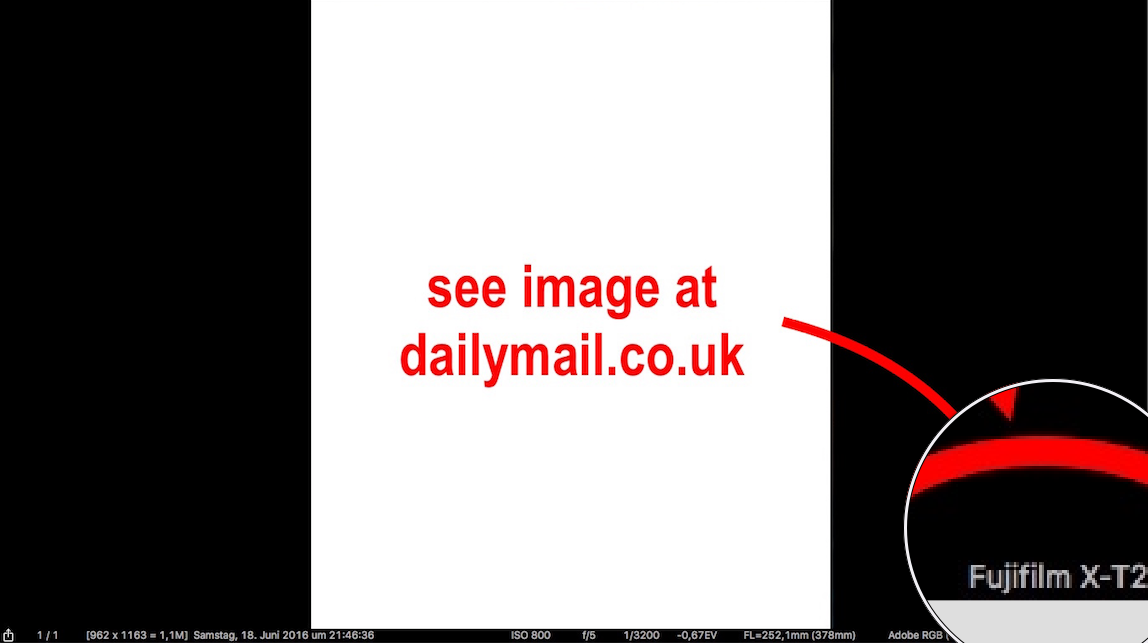 that's what I see when I open the image with ApolloOne
Fujifilm X-T2 Image Leaked
I've tried to inform you as good as I can about the upcoming Fujiflm X-T2. And thanks to our sources, I think we did a quite good job. But something was missing: the first image taken with Fujifilm X-T2 leaked on the internet… and every great rumor-marathon just needs at least one :-)
Luckily I have very attentive readers, and one of them just send me a link to this dailymail article (thanks Marc SolarSky). Marc took a look at the EXIF data of the image showing a father that fans his son during a hot L.A. Dodger game (see the image and EXIF), and he noticed that it was taken with the Fujfiilm X-T2.
The image has been taken by Richard Vogel, Photo Editor for the Associated Press. Richard Vogel is also on Instagram. I wouldn't be surprised if some images there are taken with the Fujifilm X-T2, too :-).
cheers

Fuji X Forum, Facebook, RSS-feed and Twitter