Huge Deal on Think Tank Camera Backpack :: Third Party Battery Fraud? :: Cheap X-T2 L Brackets :: 5 Pieces in my Photo Bag (Accessories Roundup)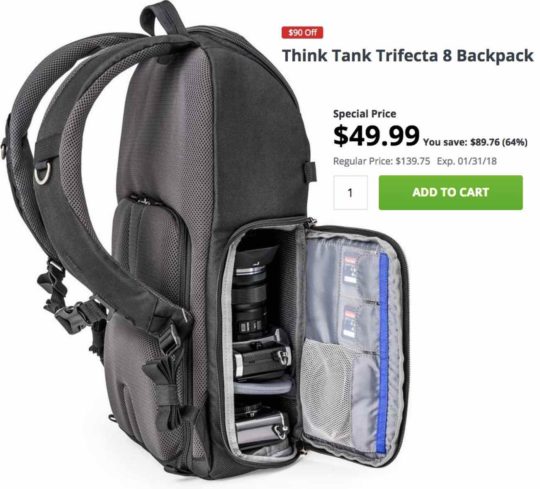 Think Tank Bag Deal
Big Deal on the Think Tank Trifecta 8 Backpack at Adorama. You now pay the bag $50 only instead of $140 here at Adorama. Limited time offer.
Accessories
Battery
Andrey wrote me this via email:
"Recently I opened DSTE 3rd party battery to find out it's low capacity. Measured capacity was about 650-670 mah. Result – poor cells and a lot of space inside is not used at all and filled with spacers…! Fraud NP-W126 battery from DSTE and a lots of chinese brands."
He measured the capacity by using a charger with counter. See this youtube video and below an image of the "naked" battery.
You might also be interested in "TESTED: Third Party Fuji Batteries? "Inflated capacity values. Some batteries almost Fraud!"… and the Winner is…?"