HOT DEAL: Capture One 50% off + UPDATE: Iridient 2.4.2 released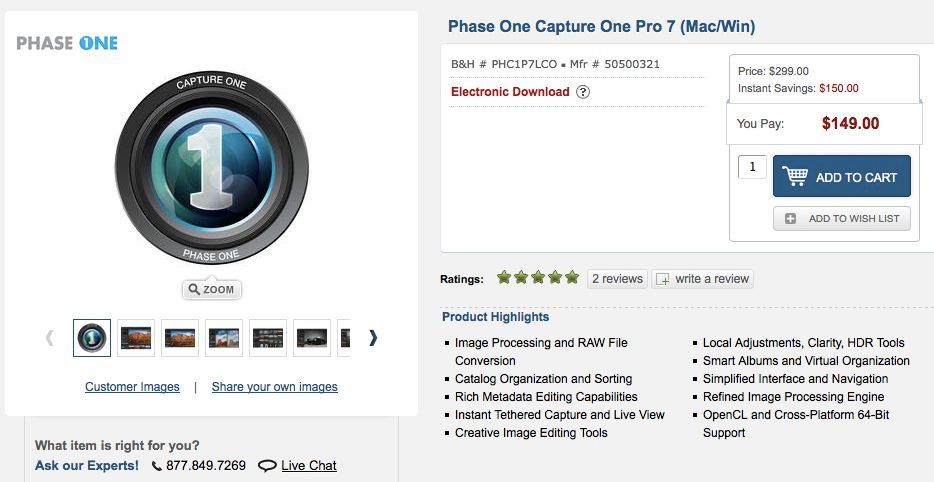 THE DEAL
Phase One is offering Capture One Pro 7 with a 50% price drop for $149 at BHphoto here.
THE UPDATE
If you use Iridient to process your X-Trans Raw files, then check out the latest update here. Nothing Fujifilm specific in this update, but it does fix a few notable bugs. In particular this release fixes an issue I introduced in the 2.4.1 update which would cause settings (preset) names in the Settings popup menu to be duplicated 4 times. This version also fixes a Mac OS X 10.7.x specific issue with loading some standard, non-RAW image formats and a crashing bug with some images when zooming in beyond 400%.
THE FIRST LOOK
And stay tuned, in a few hours you'll be able to read Rico's exclusive First Look to new X-gear here on Fujirumors.