IT'S HERE: XF18-135 WR… LIVE BLOGGING, press-realease, pre-orders, and more!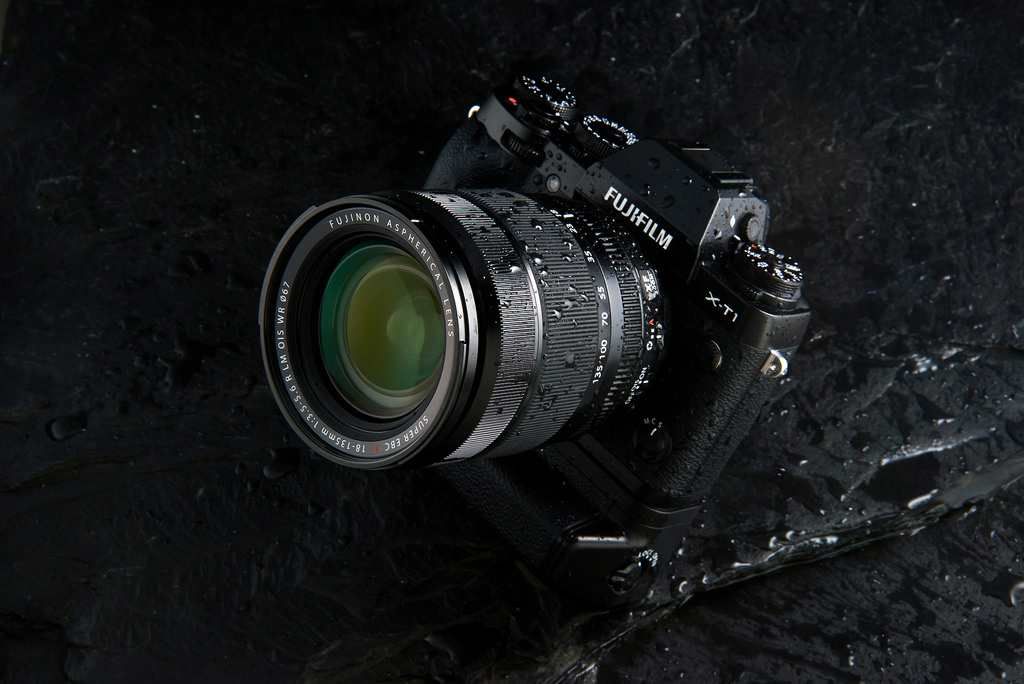 refresh this page for the latest updates

PRE-ORDERS (and support FR)
Today you can support my work here on Fujirumors. If you choose to pre-order it using one of the shoplinks (AmazonUS, BHphoto, Adorama, wexDE, wexUK & Co) in this post, FR will get a small commission on it. It won't cost you a single penny extra on your gear. Thanks in advance to those who decide to support this blog… your support will keep this blog running.
PRE-ORDERS
XF 18-135 pre-orders: USA: BHphoto / AmazonUS / Adorama – EUROPE: wexUK / wexDE / PCHstore
Press-release
Fujifilm Global site /Spanish Press Release /
Frimware: "Fujifilm launches new firmware for three X-Series cameras that makes on-the-spot instax printing possible with the instax SHARE Smartphone Printer SP-1.." (UPDATE: this link has been removed. It was marked with the date "June 17", so probably it is planed to be released tomorrow.)
First looks and samples
Hands on: Rico's X-pert corner first look (samples and first look) / Real World Images at aboutrc.com / photoreview / Ivan Joshua Loh shots at facebook / mirrorlessons /
Videos: Amazing OIS performance, see the comparison Fujinon XF18-135 vs [shoplink 25819]Canon EF-S 18-135mm[/shoplink] in this video. Read more about it in Rico's first look here. / Unboxing /
PRESS-RELEASE
Fujifilm launches its first weather resistant XF lens. FUJINON LENS XF18-135mm F3.5-5.6 R LM OIS WR
June 16, 2014
Fujifilm Corporation (President: Shigehiro Nakajima) is announcing the release of its XF18-135mm high magnification zoom lens. The XF18-135mm F3.5-5.6 R LM OIS WR will be available from July 2014.
This latest addition to the company's line up of profession-grade lenses for X-series interchangeable-lens cameras covers a wide shooting range of 27mm wide-angle to 206mm telephoto equivalent*. It has the world's most advanced 5.0-stop image stabilization technology** and features a dust-proof and waterproof structure with weather resistant sealing applied to more than 20 different areas of the lens.
* 35mm film equivalent
** Complies with CIPA (Camera & Imaging Products Association) standards
1. Product name, release date
Product name
FUJINON LENS
XF18-135mm F3.5-5.6 R LM OIS WR

Release date
July, 2014
2. Product features
(1) Covering a wide shooting range, from 27mm wide-angle to 206mm telephoto*
The new XF18-135mm lens is suited to a variety of scene types and subject matter as it covers frequently used angles of view. These include wide-angle shooting, often used for landscapes and architecture with an excellent sense of perspective (27mm equivalent); a normal angle of view that naturally captures the image as it is (35mm, 40mm, 50mm equivalent); and telephoto, which allows you to zoom right in to capture portraits and sports scenes (85mm, 135mm, 200mm equivalent) with its 7.5x zoom.
To achieve high descriptive performance with sharpness and rich contrast from the wide-angle to the telephoto, high-performance glass including 4 aspherical glass lenses and 2 ED glass lenses has been used. Multi-layer HT-EBC, which has high permeability (99.8%) and low reflectance (0.2%), is applied to the entire lens to effectively reduce lens flare and ghosting, which often occur in backlight conditions.Utilizing the wide zoom range of the lens, there is more freedom in composition and selecting angles.
(2) Fast autofocus (max. 0.10sec.)**, silent operation
The XF18-135mm F3.5-5.6 R LM OIS WR uses an inner focusing mechanism*** for rapid autofocus speeds. This was engineered by making the focus lens lighter and installing a linear motor. When this lens is combined with an X-series camera body*4 which is compatible with phase detection AF, smooth photography is offered with faster AF.
Linear motor technology which directly drives the focus lens creates low noise for silent operation when shooting movies.
** Complies with CIPA guidelines, internal measurement, during high performance mode, according to Fujifilm as of June 2014
*** Method that moves relatively smaller lenses in the middle or at the end without moving the front which is composed of relatively larger lenses
*4 As of June 2014, "FUJIFILM X-T1" and "FUJIFILM X-E2"
(3) World's most advanced 5.0-stop image stabilization function
In order to achieve the world's most advanced 5.0-stop image stabilization performance, the ability to detect movement in the low-frequency band was improved, and an algorithm to accurately sense blur from the detected signal was developed. Correction performance was doubled in the low-speed shutter range. This helps to support a lightly-equipped shooting style without the use of a tripod.
The newly adopted high-precision gyro sensor is installed with quartz oscillators which detect movement from high frequency to low frequency bandwidths.
(4) Weather resistant structure
Weather resistant structure with sealing applied to 20 different areas of the lens barrel is resistant to typical atmospheric changes that occur in a natural environment, such as sudden rain, dust, and splashes of water.
In order to improve the feel when adjusting the zoom, a ventilator has been placed on the inside of the base of the lens barrel. The structure effectively prevents dust particles and moisture from getting into the lens to ensure smooth operation.
Designed to be paired with the Fujifilm X-T1 and its dedicated vertical grip VG-XT1 which also have weather resistant bodies.
(5) Light-weight and compact design for excellent portability
The XF18-135mm lens offers a wide shooting range, advanced image stabilization, and a dust-proof, waterproof structure, all in a compact structure.
When combined with the X-T1, the camera and lens weigh a mere 930g. This highly portable weather resistant kit offers much improved flexibility and wider photo opportunities to the photographer.
The adoption of 4 aspherical lenses, each of which delivers the performance of multiple general spherical lenses together, has been used to achieve the lens' extremely short optical length. With an easily maneuverable size and good holding balance with the total lens length, a comfortable shooting style is promised.
3. Specification Chart
Name
FUJINON LENS XF18-135mm F3.5-5.6 R LM OIS WR
Lens configuration
16 elements in 12 groups
(4 aspherical elements and 2 ED lenses)
Focal length
f=18-135mm
(35mm format equivalent: 27-206mm)
Angle of view
76.5°- 12°
Maximum aperture
F3.5-5.6
Minimum aperture
F22
Aperture control
Number of blades:
7 (rounded diaphragm opening)
Step size:
1/3 step (17 steps)
Focus range
Normal: 0.6m – ∞
Macro: 0.45m – ∞
Maximum magnification
0.27×
External dimensions:
Maximum diameter X length (approx.)
(distance from tip to standard mount flange)
φ75.7mm × 97.8mm (Wide-angle) / 158mm (Tele)
Weight (approx.)
(excluding lens cap and hood)
490g
Filter size
φ67mm