Hooray! In Camera Focus Stacking Coming with Fujifilm X-A5. We Demand Kaizen Firmware Love :)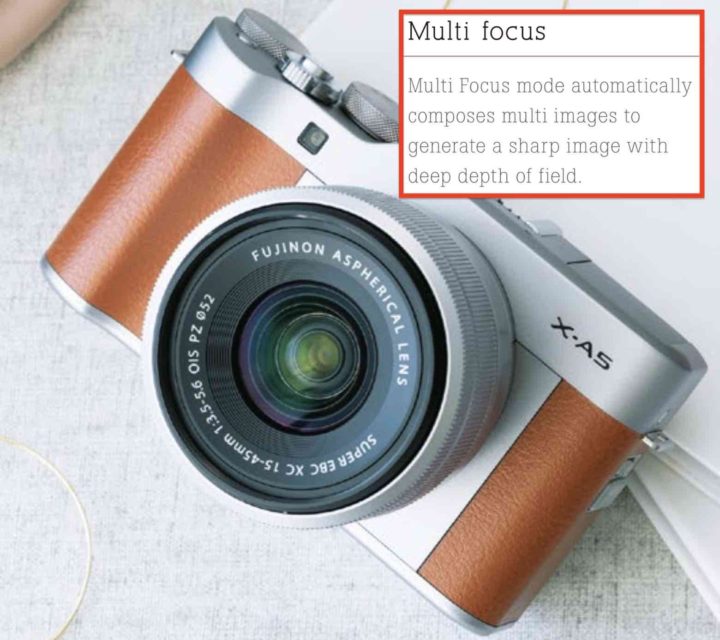 Focus Stacking on X-A5
What a crazy day this is… with massive leaks one after another, and I don't expect them to stop for the next 2 weeks, until the Fujifilm X-H1 announcement.
This is why you should make absolutely sure to follow us on Facebook, RSS-feed and Twitter… 24×7 non stop live coverage only here on FujiRumors.com ;) .
We have shared today already:
Yes, even the X-A5 Catalogue leaked already. And I thought I must dedicate an own article to one specific feature Fujifilm mentions in the X-A5 catalogue: "Multi Focus", or, as Fujifilm says a mode that "automatically composes multi images to generate a sharp image with deep depth of field."
In other words: focus stacking in camera!
And yes, I'm with you guys: I demand Kaizen Firmware for all other Fujifilm cameras! :)
Fujifilm X-A5, X-A20 and XC 15-45 announcement at around midnight today New York Time. Don't miss the FujiRumors Live Blogging.