Here is the Fujifilm X-T2 approx. Announcement Date! (SRP) + Some Specs shared in the Comments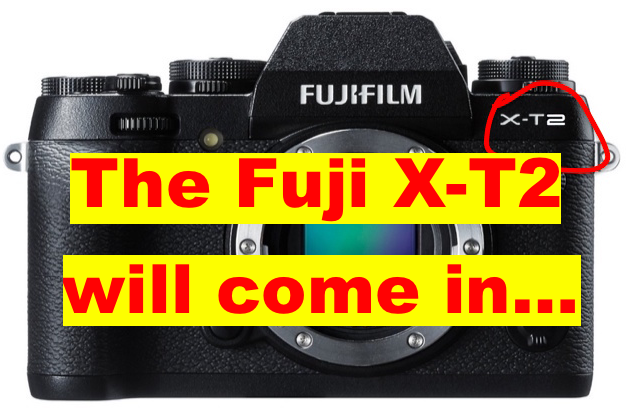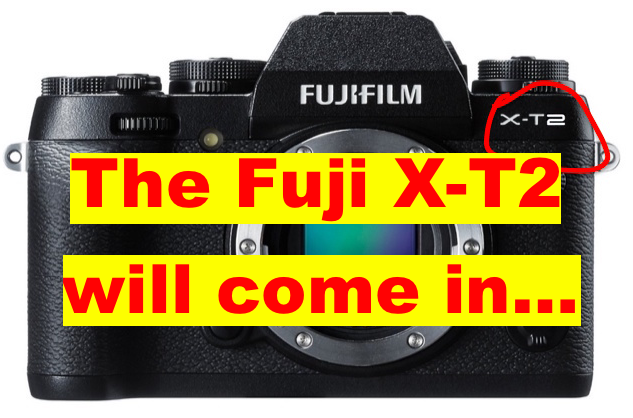 [wysija_form id="1″]
_ _ _
I know… many of you are impatiently waiting for X-T2 rumors.
I can understand and share your excitement. But if you take a look at the X-Pro2, you'll already have a pretty accurate idea about the X-T2, starting from the most important aspect: Image Quality.
Sure, there are still some specs you'd like to have confirmed, like the joystick, the dual SD-card slot and, why not, maybe a touch screen. I hope that our sources will soon share the answer to these and other questions, and FR is working on this (and more) behind the scenes.
For now I can share two things with you:
1) An X-T2 specs list shared by FR-reader AceFibble in the comments of this post. About the Fuji X-T2 he says:
EVF refresh: it's going to be the same or better, possibly with the Pro2 matching it after a firmware update. Bear in mind the T2's will be larger.

Continuous burst: I'm told the preproduction T2s have a deeper buffer; I'd expect that to be updated on the Pro2, too.

AF: ditto

Touch screen: I've been told preproduction units don't have one, and I've been told they do. This is the only aspect of the whole camera that my sources haven't been consistent on. I've not noticed Patrick speak much about a touch screen, or anybody else, so I'm assuming there won't be one.

Dual cards: obviously it will have two slots.
I'll keep you posted on this…
2) The approximate announcement date:
A source, who was right in the past, said that the announcement is "currently" (!) set to end of June / beginning of July. The focus is on "currently", because the better the X-Pro2 sells (and it sells really strong), the less Fujifilm feels the need to release the X-T2 quickly, since it would impact negatively on the current Fuji X-Pro2 sales.
Or maybe…
… maybe the X-T2 announcement right at the beginning of my summer holidays is Fujifilm's personal revenge on me, since I will have to cancel my 10 days trip to Iceland (the winner of our "ultimate travel Poll").
But my Vendetta will be merciless, dear Fuji… and it will come in form of rumors spread from my rented 58m² FR-headquarter! :-)
You can share rumors 100% anonymously using the rumor box (if you'd use a nickname, that would be great), or contact me via email (also fake email account). You can also drop me a personal message on Facebook or Twitter.
stay tuned, fellow X-shooters

Fuji X Forum, Facebook, RSS-feed and Twitter
The Golden Age of the Fujifilm X-T1 is Over… the Fuji X-T2 is Coming! :: Best Time to Save Big on X-T1 in USA/EU