Godox V1 Pre-Order at B&H and Shipping June 19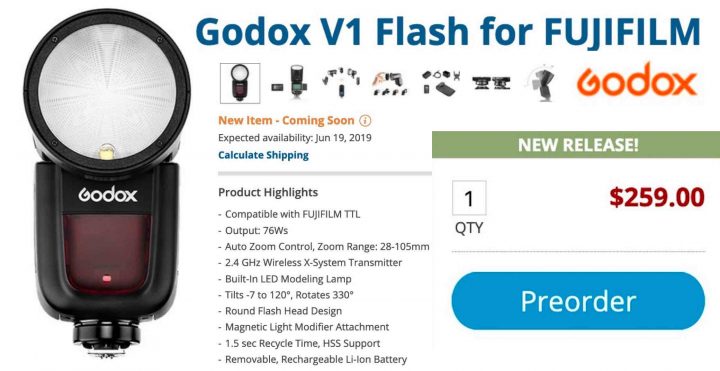 Godox V1
The Godox V1 is now available for pre-order also at BHphoto here. According to BHphoto, it will be available on June 19.
The Godox V1 is a Profoto A1 at 1/4 of the price, and as we reported here, superior to the Profoto A1 in quite some areas.
Two days ago, Godox has announced on their facebook, that the Godox V1 for Fujifilm is shipping to retailers.