The Giants' Battle: Fujifilm GFX Vs. Hasselblad X1D – Where the X1D beats the GFX and Vice Versa (Size Comparison Included)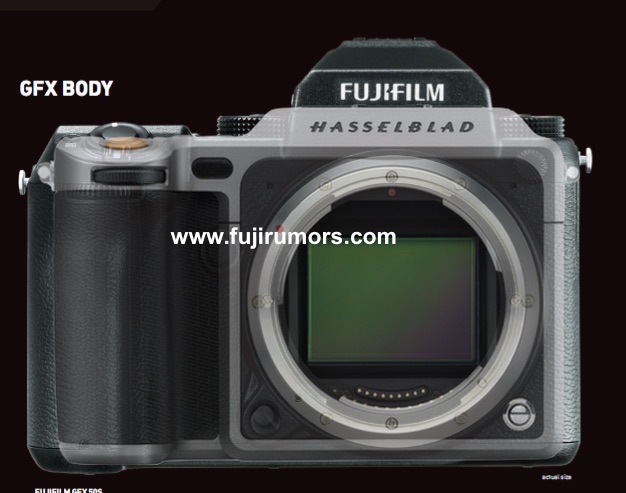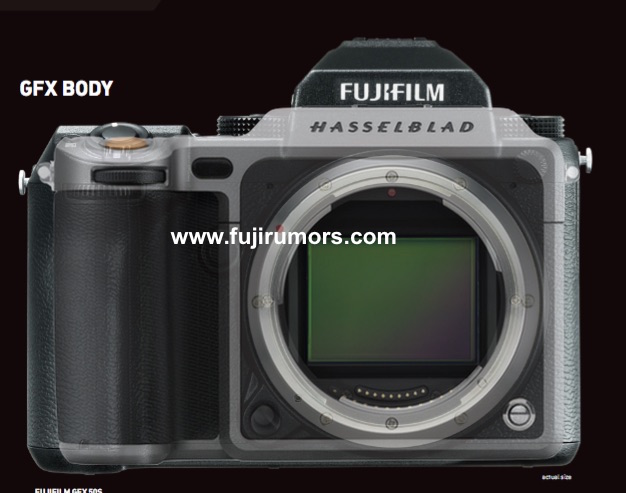 A FR-reader send me these two Fujifilm GFX Vs. Hasselblad X1D Size Comparisons. Feel free to make some more of these ;)
Fujifilm GFX Vs. Hasselblad X1D
Commenting a video of Matt Granger, my buddy at mirrorlessrumors listed a few points, where he thinks the Hasselblad X1C 50c beats the Fujifilm GFX 50S
It's available now while the GFX will be available in no less than six months
The X1D-50c is a bit more compact than the Fuji
The Hasselblad lenses do have leaf shutter
The Hasselblad  goes up to 25,600 ISO (1 stop more than the Fuji)
That's personal: Without having used the respective menus it looks like the Hasselblad menu is…nicer
…. and let me add…
Not limited to 125x Synch Speed thanks to leaf shutter.
It's quite early for any real comparison, since just a bunch of people could actually hold the GFX for a few minutes only. But there are a few things we can clearly list as advantages for the Fujifilm GFX, or where it can keep up with the X1D. Some of the points have been shared in this X1D Vs GFX post on the Fujifilm GFX facebook group.
Of course we appreciate any addition or corrections.
The Fujifilm GFX will be cheaper (body+lens+viewfinder "way under" $10,000 – that's Fuji's word) – that's quite a bit cheaper than the Hasselblad X1D
The Fujifilm GFX has a higher resolution viewfinder  (2.36M-dot Vs. 3.69 M-dot) and maybe also a bigger one. For sure the one of the GFX is massive (0.85x magnification compared to 0.77x of X-T2), but I couldn't find any data regarding the Hasselblad magnification at their official Specs page here.
The GFX viewfinder can be articulted thanks to an adapter.
The GFX has a 3 way tilting screen (Hasselblad fixed screen)
The GFX shoots Full-HD at 30fps (the Hasselblad at 25 fps)
The GFX has an electronic shutter (Hasselblad currently not. We don't know if they will provide it with a future firmware. Hasselblad didn't make any statements about this)
Controls: The GFX has Shutter, ISO and Aperture dials… and a little Top LCD panel
The new G mount has twelve electronic lens contacts, which will be very useful when it comes to adapting third-party lenses
There will be several adapters that will allow you to connect also leaf shutter lenses for flash work, including a Hasselblad HC adapter with leaf shutter, electronic aperture and AF-support.
Having a focal plane shutter, allows you to use also third party lenses that have no leaf shutter
The focal plane shutter allows Fuji to produce more affordable lenses with less complexity. And always keep in mind…  Global Shutter is the future anyway… ;)
The max. shutter speed of the X1D is 1/2000 only (1/4000 for the Fuji GFX)
Hasselblad is still trying to survive as a company, whereas Fujifilm on the other hand is healthier… so more guarantee that the system will survive in the long-term.
The battery slides into the body from the left side rather than into the grip (like on the X1D)…which is the reason for the thickness…and more useful when the battery grip is attached or when it's on a tripod
Fujifilm Film Simulations ;)
We can't coment on speed now, since the GFX is still an early prototype, nor on other things that strongly depend on your personal taste (like the look or the menu layout). And we also don't know about things like overheating etc. So to me what remains are 2 advantages for the X1D
size & weight (725g Vs. 800g – that's at least what Kai said in his GFX first look)
leaf shutter lenses for flash work
However consider this:
Regarding the size & weight, the compactness has its price: no tilting screen, probably smaller EVF, no top LCD panel, no shutter/Iso dial, no focal plane shutter…
Regarding leaf shutter, as said above, Fujifilm will release a Hasselblad HC adapter with leaf shutter, electronic aperture and AF-support – Rico's word. So advantage number 2 is just temporary and will be solved in future.
Overall, my very personal impression is that the Fujifilm GFX looks more like a flexible workhorse compared to the Hasselblad, whereas the X1D is definitely a modern and stylish alternative.
Both cameras are innovative products, both companies took a nice risk… and I wish both success in their Medium Format adventure.