Fujinon XF70-300mm F4-5.6 Possibly with 67mm Filter Size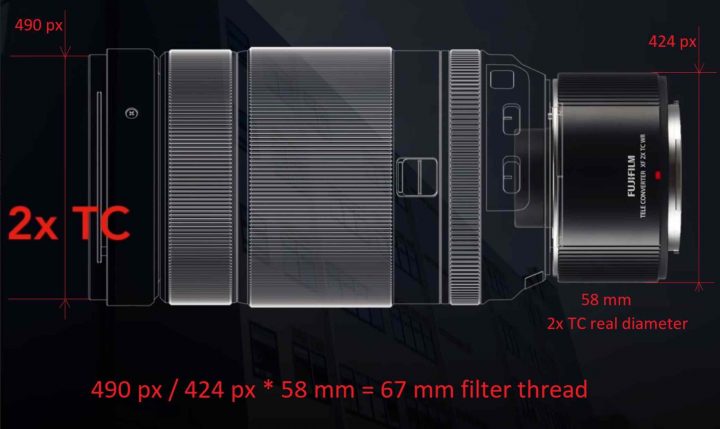 We recently published a size comparison here between the upcoming Fujinon XF70-300mm f/4-5.6 and other longer Fujinon X telephoto zooms.
In that article, we reported how FR-reader Fujiste calculated a filter size of 72mm.
Now FR-reader Xandros contacted me with his own calculations of the filter size, and according to him the filter size should be of 67mm. You can see his measurements in the image above.
As for its overall size, here on FujiRumors we calculated the length of the Fujinon XF70-300mm f/4-5.6, and we saw that it is roughly 1.5 cm longer than the Fujinon XF55-200mm f/3.5-4.8.
I guess the very compact size of the XF70-300mm f/4-5.6 will make it the strongest competitor to the good old XF55-200mm, and that's probably the reason why Fujifilm is now heavily discounting the XF55-200mm.
What a nice lens Fujifilm gave us here!
Join Our Owners Groups
Join Our Facebook Pages
My Cat and my XF18-135