Fujinon XF50mmF1.0 vs Viltrox 56mmF1.4 vs XF56mmF1.2 vs XF50mmF2.0 and More XF50mmF1.0 Reviews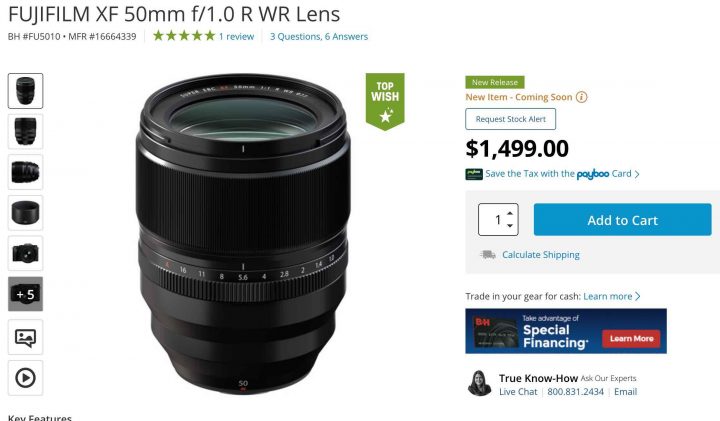 The shipping of the Fujinon XF50mmF1.0 takes longer than expected due to an absolutely overwhelming demand. And in case you are one of those waiting, here is another roundup that will make your waiting even harder ;).
Blog Posts
Videos (including comparison with Viltrox 56mmF1.4)
Mathieu just posted his Fujinon XF50mmF1.0 review and compares it to the Fujinon 56mm f1.2, the XF 50mm f2 and the Viltrox 56mm f1.4.
The video can be found below, as well as a summary of the 26 minutes long video.
Center Sharpness:
XF56mmF1.2 is the sharpest followed by the XF50mmF1.0 and XF50mmF2. Last is the Viltrox 56mmF1.4 which is a bit softer and has less contrast
at f/1.4, the XF50mmF1.0 and XF56mmF1.2 are very close. Noticably sharper than the Viltrox
at f/2 the XF50mmF1.0 and XF56mmF1.2 are razor sharp and the Viltrox catches up with the more expensive Fujinon lenses. The XF50mmF2.0 is last
at f/2.8 they are all on the same level
at f/4 the XF50mmF2 is a bit behind, while the other three are on the same level
Corner Sharpness:
at widest aperture, the XF56mmF1.2 is the sharpest in the corners, followed by the XF50mmF2. Then comes the XF50mmF1.0 and the Viltrox is the worst
at f/1.4 the XF50mmF1.0 improves but the XF56mmF1.2 remains the sharpest. The Viltrox is last
at f/2 the XF50mmF1.0 and the XF50mmF2 are on the same level. The Viltrox improves, but is still softer than all others
at f/2.8 the XF50mmF1.0 and XF56mmF1.2 stay ahead
Minimum Focus Distance
at the fastest aperture, the XF50mmF2 is the sharpest. XF50mmF1.0 and XF56mmF1.2 are a bit softer. Viltrox is worst
at f/1.4 the XF50mmF1.0 improves and the XF56mmF1.2 remains similar to it's f/1.2 performance
at f/2 the Fujinon lenses improve further, with XF50mmF1.0 and XF50mmF2.0 on the same level, the XF56mmF1.2 is slightly softer and Viltrox is last
at f/2.8 the XF50mmF2 is on top, the other Fujinon lenses are on the same level, and the Viltrox improves considerably
at f/4 all lenses are on a simiar level
Portrait/Bokeh
XF50mmF1.0 has smoother bokeh than XF56mmF1.2
the combination of faster aperture and wider angle of view on the XF50mmF1.0 gives more subject separation
Viltrox bokeh is less smooth than XF50mmF1.0 and XF56mmF1.2. The XF50mmF2 has slower aperture, hence background is more distracting
at f/1.4 with composition matched (to counterbalance the different focal length), the XF50mmF1.0 gives a bit more shallow DOF thanks to shorter focus distance
at f/2 the bokeh of the XF50mmF1.0 is much smoother than the one on the XF50mmF2.0
bokeh: all lenses at fastest aperture have oval shape at the edges. The XF50mmF1.0 a cats eye look whereas the other have a less precise form
in the center, the circles of the XF50mmF1.0 are well rounded, plain and smooth. XF56mmF1.2 has more onion rings and brighter edges. The Viltrox has less onion rings, but circular shape is not perfect. The XF50mmF2 has a bit of onion rings and irregular form and a bit of color fringe at the borders
at f/1.4 the bokeh balls of the XF50mmF1.0 are nice rounded and oval shape on the edges is less apparent. The 56 has same results of f/1.2
at f/2 they start to show iris shape and lose the circular shape
Others
XF50mmF1.0 has lots of vignetting at fastest aperture (not surprising). it improves at f/1.4 and it's mostly gone at f/2.8
XF56mmF1.2 has a lot of vignetting at f/1.2 and f/1.4. Improves at f/2 and mostly gone at f/4
Viltrox has less vignetting at f/1.4. Completely gone at f/4
XF50mmF2 has little vignetting at f/2 and almost gone at f/2.8
Vignetting can be easily removed in post
XF50mmF1.0 shows chromatic aberration at f/1.0 and f/1.4. Less severe from f/2. You might need to get rid of it in post
similar results for the XF56mmF1.2, which has a bit more chromatic aberration than the XF50mmF1.0 at f/2
Viltrox suffers most from chromatic aberration and the XF50mmF2 suffers less from it
really small barrel distortion for XF50mmF1.0 and XF56mmF1.2. Viltrox has more apparent pincushion distortion. The XF50mmF2 has no visible distortion
Autofocus / Manual Focus
XF50mmF2 is the fastest. Viltrox is second, not far from the XF50mmF2. XF50mmF1.0 and XF56mmF1.2 are slower and a bit more hesitant at times
face and eye detecion is reliable on the X-T4, especially if subject is not moving, but don't trust it 100% and take more images
test with subject moving towards frame: XF50mmF1.0 got only 1 shot in focus out of 15n (7% hit rate) when set at f/1.0. The DOF is so shallow, that any little movement can put subject out of focus. But also because camera and lens are not fast and precise enough in subject tracking. At f/2, the lens has a 53% hit rate.
XF56mmF1.2 has a 44% keeper rate at f/1.4 adn 67% hit rate at f/2
Viltrox 47% hit rate at f/1.4 and 80% at f/2
XF50mmF2 has 82% keeper rate at f/2
in video tracking test, the XF50mmF1.0 exhibits less hunting than the others
XF50mmF2. and Viltrox give you most precise and easy manual focus experience. The 56 is the most frustrating to use, no smooth focus, it jumps from one point to the other while you turn the ring
strange behaviour: after you set your focus point manually, when you take the picture, the camera for some reason moves the lens elements back and forth, and by doing that, it can sometimes change your focus point, even if you are in manual focus. This makes no sense and should be fixed via firmware. Workaround: remain in single AF mode and active AF-MF option. So first use AF then fine tune manually. He tested a Fujifilm X-T4. This strange behaviour happens most with the XF56mmF1.2
Conclusions
XF50mmF1.0: Surprising and impressive lens. First AF lens at f/1.0. Excellent sharpness at f/1.0. Best bokeh of tested lenses. Portait photographers will find added benefits in this lens. Expensive, but it's not as expensive as equivalent full frame lenses
XF56mmF1.2: oldest lens. Has a bit more quirks. Bad manual focus. Much smaller than 50/1 and very sharp at f/1.2. Nr.1 choice still for many people
XF50mmF2: very small. Very good AF. close focus distance. If you use X-Pro camera with optical viewfinder, the lens does not get in the way too much to the viewfinder
Viltrox 56mmF1.4: he was surprised. It's soft at f/1.4. But at f/2 it becomes sharp. Very good autofocus, even though reverse-engineered. Cheapest lens. If you are a beginner or don't take many portraits, this is a great lens to get
The Fujinon XF50mmF1.0 Pre-order Options