Fujinon XF23mm f/1.4 R LM WR to be Released February 24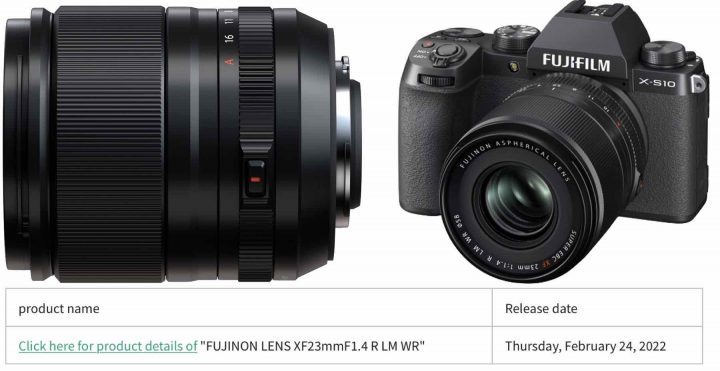 The Fujinon XF23mm f/1.4 R LM WR was announced back in September 2021 and originally scheduled to ship in November 2021.
However, in October 2021 Fujifilm announced a shipping postponement due to "delay in parts procurement."
Now Fujifilm has discolsed the final and official release date, which is February 24.
BHphoto & Co already marked the lens as shipping on February 24 back in October here, just a few days after the shipping delay notice of Fujifilm. So the date US stores anticipated is now officially confirmed by Fujifilm.
The Legends
Press Release
Notice of release date of "FUJINON LENS XF23mmF1.4 R LM WR"
January 27, 2022
FUJIFILM Corporation
Dear customers
We would like to express our sincere gratitude for your continued patronage of Fujifilm products.
The release date of the "FUJINON LENS XF23mmF1.4 R LM WR", which was announced as "scheduled to be released in February 2022", has been decided, and we will inform you below.
Get Yours