Fujinon XF 50mm F1.0 to Cost €1,599 / $1,499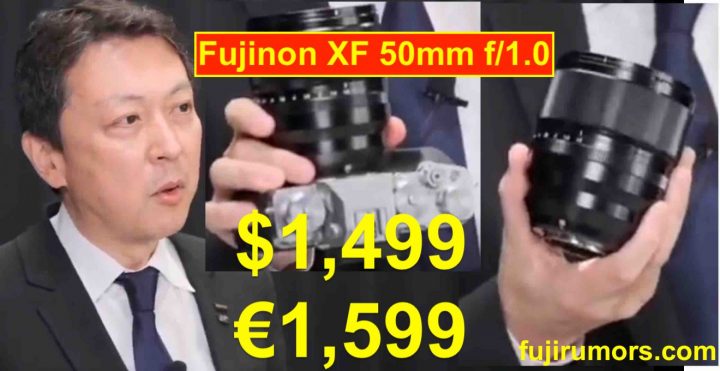 FujiRumors already leaked the price in dollar for the upcoming Fujinon XF50mmF1.0 almost 2 months ago here, and we confirm it will be of $1,499.
But I owe you still the price in Europe which, according to our sources, will be of €1,599.
FujiRumors has already leaked the official announcement date, which will be September 3rd.
As usual, only FujiRumors will have a real-time non-stop live blogging, where I will filter, organize and sum up everything about the Fujinon XF 50mm f/1.0 for you in one practical and continuously updated article.
So, make sure not to miss it, and join us on September 3rd.
Follow FujiRumors: Patreon, Facebook, Instagram, RSS-feed, Youtube, Flipboard and Twitter
Join Our Owners Groups
Join Our Facebook Pages