Fujinon XF 16-80mm f/4: Lots of Distortion, Exposure Inconsistency and Yet a Recommended Lens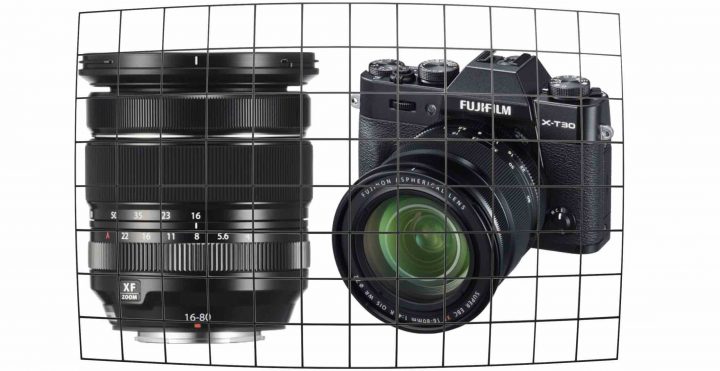 Fujinon XF 16-80mm f/4
As a free and independent space, here on FujiRumors we report just everything, the good and the not so good, not matter if Fujifilm likes it or not, as my only boss are FR-readers, and I owe you the best service I can deliver.
Hence, today, in this Fujinon XF 16-80mm f/4 roundup I chose to highlight some aspects of the lens, that are not really that good.
And yet, despite not being a perfect lens, those who review the Fujinon XF 16-80mm f/4 still end up recommending it, as a great all rounder lens.
At the end, it's all about finding the right balance, keeping in mind what's the target group of a certain lens. And I guess in order ot keep size, weight and price down, Fujifilm had to rely more on digital correction in the case of this lens.
Previous Roundups
fujirumors – Fujinon XF 16-80mmF4 Compared to XF14mmF2.8, XF35mmF1.4, XF56mmF1.2 and XF90mmF2
fujirumors – Fujinon XF 16-80mm f/4: Pros and Cons, First Looks and Thoughts
New Roundup
Christopher Forst reviewed the Fujinon XF16-80mm f/4 (video above). Here is what he says:
useful allrounder zoom range for travels
not big
aperture ring turns a bit heavily, but with gentle clicks
zoom ring turns smoothly, but slightly sticky, not best for video makers
also not good for video makers, is its bizarre focussing behavior as you zoom in and out. Even if all settings are manual, while zooming the focus "flies about all over the place" and snaps into sharpness only when you stop moving the zoom ring
good news for video makes: not much focus breathing
excellent OIS
manual focus turns smoothly
AF motor is silent, accurate and fast. Lightning fast in good light. In lower light a bit slower
great build quality
16mm @ F4: great sharpness and contrast in center. Corner image quality is just ok. Probably the image is being stretched to compensate for barrel distortion
16mm @ F5.6 – to F11: tiny improvement in the corners
23mm @ F4: again brilliantly sharp in the center and also corner sharpness in now quite impressive
23mm @ F5.6: corners as sharp as at F4
23mm @ F8: nice little improvement in corner sharpness
50mm @ f/4: center image quality is just good and corners look about the same without any deterioration
50mm @ f/5.6: really nice sharpness across the entire frame
80mm @ f/4: center image quality is just good, not impressive. Corner image quality is weak
80mm @ f/5.6: small improvement across the image frame
80mm @ f/8: just a tiny bit better again
Consistent results, altough sharpness seems to get weaker the more you zoom in
Distorion/Vignetting: camera automatically corrects in JPEG
In RAW, barrel distortion is pretty wild at 16mm, but vignetting is under control
zoom in at 22mm, and it flips into pincushion distortion
zoom in at 35mm, and pincushion distortion becomes very strong and it remains this bad at 80mm
terrible performance for distortion, and after correction that will affect corner image quality
vignetting is nicely under control
close focus at 35 cm. At F4 image quality is just good, and at 5.6 it looks a little sharper
against bright lights, as other Fuji lenses, the 16-80 does pretty well, especially at wide angles bright lights do not cause a problem, although zoom in and we see quite some glaring
bokeh is reasonably smooth, and not disturbing in anyway
Overall good sharpness, but not spectacular. Contrast, color and bokeh are all fine. Build quality really nice
real nice option for holiday, travel, landscape and general purpose photography
he can recommend it
The test above shows that with all parameters fixed, the Fujinon XF16-80mm f/4 shows an exposure inconsistency as opposed to the other lenses from other brands. I hope Fujifilm will fix this via firmware update, as the XF16-80mm f/4 definitely seems also a fine lens for filming.
Brian's review is Chinese, but FR-reader Tony summed up the conclusions for us.
optically 16-55 is better, except for distortion. The reviewer speculated that Fuji puts edge-to-edge sharpness over distortion correction when designing the 16-55. Personally I suspect less (or no) software correction is applied compare to the 16-80.
16-55 is heavier but to him not by much. 16-80 is more compact but when fully extended they are about the same length.
For portrait shooting, 80 F4 is able to blur the background better than 55 F2.8.
He felt the 16-55 is better built. He especially liked the aperture ring's very distinctive clicks vs the weak feedback from that of the 16-80.
In Hong Kong their prices are relatively close: 16-80 ~$6000 vs 16-55 ~$7000. Based on this relatively small difference, he would pick 16-55 due to the F2.8 aperture
thepixelconnection – Fujinon XF 16-80mm f/4 R OIS WR – The Ultimate all-around lens for Fuji?
Autofocus on the 16-80mm is quick and accurate. Even with an f/4 aperture, you can blow out backgrounds when shooting at 80mm. Vignetting is minimal, and practically unnoticeable. There is a bit of distortion on the wide end, but it's on par with other lenses. Once you get to about 24mm, it's a non-issue.

The 16-80 is also a great option for videographers, with a versatile zoom range and fantastic OIS. As with many Fujinon lenses, you do get a bit of exposure/aperture flickering when zooming in and out. Autofocus is silent, and focus breathing is extremely minimal.

If you're looking for a compact and versatile lens without an image quality trade-off, the 16-80 is worth looking at. It's a great upgrade from Fuji's kit lenses, and while it may not be as fast as the 16-55mm f/2.8, the price and versatility may be well worth it for many photographers
les-guides-fujifilm – Fujinon XF16-80mm f/4 Review
For me, this lens is a real success!

Fuji managed to deliver a lot in a compact and above all, lightweight lens. If you are looking for a photo lens that can respond whatever the situation, it will be it. Stabilized like no other lens, macro, all-weather construction, 450gr only, autofocus among the best, few optical defects, the performance is excellent.

On the other hand, I would have liked a better sharpness on the edges at 16mm and there is a real gap with a pro photo lens like the XF 16-55.
Shipping Now: XF16-80mm f/4 at BHphoto, AmazonUS, Adorama, FocusCamera
Don't forget to:

X Camera Deals
XF Lenses
GFX Deals