Fujinon XF 16-80mmF4 Compared to XF14mmF2.8, XF35mmF1.4, XF56mmF1.2 and XF90mmF2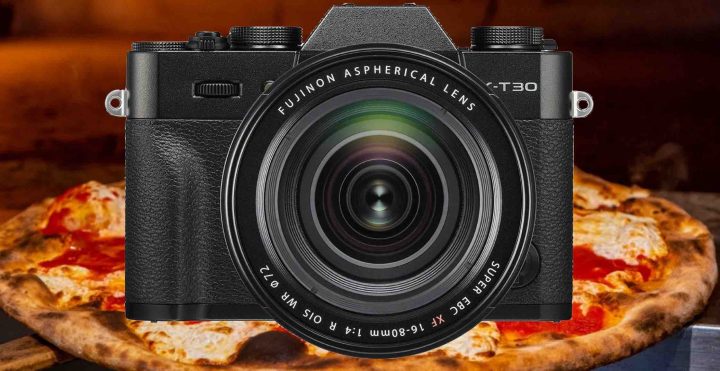 Fujifilm Top Manager Toshihisa Iida said at the recent Fujifilm X Summit, that pre-orders for the Fujinon XF16-80mm f/4 are very high, and the factory is working full power to try to match the demand as quickly as possible.
The result: the Fujinon XF16-80mm F4 is still mostly marked as back-ordered.
So, while Fujifilm is trying to figure out how to ship gear they announced back in July, here on FujiRumors we try to kill the waiting time with some dedicated XF16-80 roundups.
Let's start:
BHphoto Explora – Table 87 Pizza, Jets, and Waves with the Fujifilm XF 16-80mm f/4
John Armstrong Photography tested the Fujinon XF16-80 and compared it to other Fujinon lenses. Here is what he thinks about it:
when he got it for testing, he was not excited. He knows similar lenses from other brands, and they suck. So he was sure he will just get one of those lenses
he was wrong :)
great IQ from wide to long end
you can be sure you get great image quality, whatever you shoot
very little distortion
he compared the XF16-80mm f/4 to the XF14mmF2.8, XF35mmF1.4, XF56mmF1.2 and XF90mmF2, all shot at the same aperture
XF16-80 vs XF14 (shot at F4): XF14 is only very little sharper than XF16-80. XF14 may contain just a fraction more contrast, and this can fool the eye that the image is sharper. XF16-80 has a slightly more distortion
XF16-80 vs XF35/1.4 (shot at F4): not easy to tell the difference. Sharpness is very very close. XF35 maybe more contrast. But both lenses are incredibly close. If more far from the subjects, the 35 appears just a little bit sharper. Maybe a little bit more fringing at the 16-80, but they are overall so close, it's hard to tell the difference
XF16-80 vs XF56/1.2 (shot at F4): the biggest difference between the two lenses. XF16-80 has still high quality, but if you zoom in, the 56 is sharper.
XF16-80 vs XF90/2 (shot at F4): not easy to compare, 10mm difference. At 80mm it looks exceptionally sharp, but the 90mm has a slight edge over the 80mm
CONCLUSION:
XF16-80 has great close focussing capability
Great lens for travels, a little bit of protrait, and those who want one lens to make it all
Fujinon XF16-80mm f/4: BHphoto, AmazonUS, Adorama, FocusCamera
Also BigHeadTaco tested a pre-production XF16-80 for video, and here is what he says:
the X-H1 with XF16-55mm f/2.8 (no OIS) stabilizes better than X-H1 with the XF 16-80mm f/4 (6 stops OIS)
He asked Fuji Guy Billy, and Billy said that the algorithm decided which part of stabilization is given to the camera stabilization, and which to one to the lens stabilization
the XF16-80 has pre-production firmware
maybe the heavier XF16-55mm f/2.8 helps to have more stability
XF16-80 stabilization is excellent
Compression is really nice at 80mm, and some prefer the look of 80mm at f/4 rather than 55mm at f/2.8
Follow FujiRumors on Facebook, Instagram, RSS-feed, Youtube, Flipboard and Twitter.