Fujinon GF80mmF1.7: Fuji Guys, Focus Issues with GFX50S and More Reviews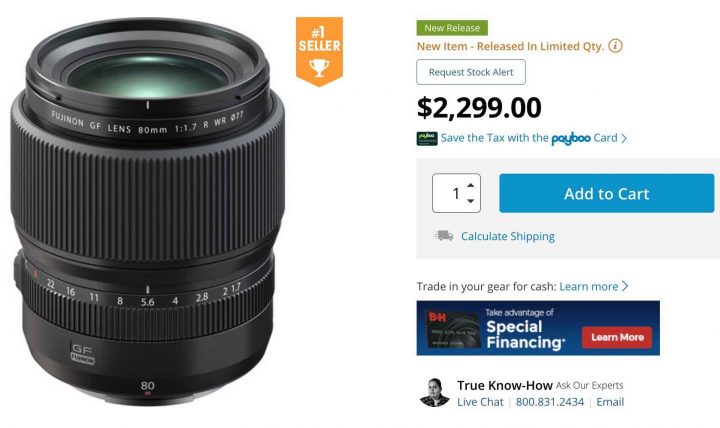 The Fuji guys published another of their "spill the beans" episodes, this time covering the brand new Fujinon GF80mmF1.7.
Down below the video and a written summary of it.
the GF110mmF2 was his favorite portrait lens since it came out
GF80mmF1.7 is the fastest AF medium format lens
it's fast aperture opens up possibilities in low light and also gives creamy bokeh
63mm FF equivalent
autofocus is fast and accurate thanks to a powerful DC motor and high precision GMR sensor
it's much smaller than the GF110mmF2
blown away by image quality
great eye tracking coupled with GFX100S
amazing amount of detail
GF80mmF1.7 easily resolves the 102MP
his new favorite lens for potraits
I will also share more reviews about this lens below, but arguably the best place to discover more about this lens is our giant Fujiilm GFX facebook group, where tons of new GF80mmF1.7 users share images and feedback about it.
Follow FujiRumors on Patreon, Facebook, Instagram, RSS-feed, Youtube, Flipboard and Twitter