Fujifilm GFX100S Shows No More PDAF Banding (and Silently Fixed also on GFX100 via Firmware Update?)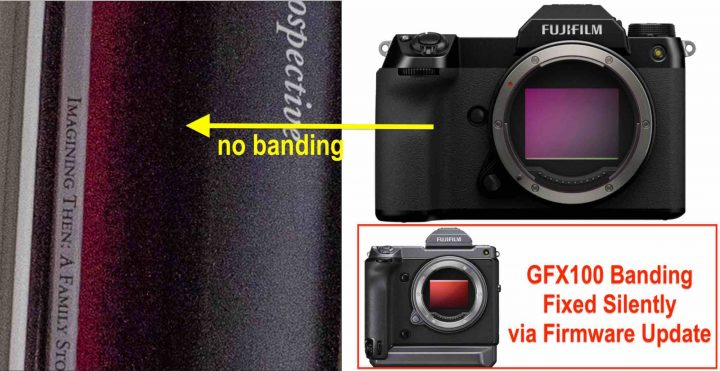 Fujifilm GFX100S Banding
We already reported here, how Matt Granger could not see any PDAF banding on the Fujifilm GFX100S, which is something that annoyed him on the original GFX100.
Now Jim Kasson received his GFX100S, and immediately tested it out.
And indeed, after a 5 push shadow recovery and also a +100 shadow recovery, here is what he says:
Good news! There appears to be virtually no PDAF banding, and not much banding of any description.
While this is an excellent news, he also adds that the 16bit version "doesn't appear significantly better" than the 14 bit version. It is a bit better, but not that much. Also, some in the Fuji community say that the 16bit files seem to have better black tones with lower chroma noise.
You can see the samples are read more at blog.kasson here.
Fujifilm GFX100 Firmware FIx
According to information we have received, Fujifilm also fixed the banding issue via firmware update on the original GFX100. Fujifilm never said this explicitly, but hide it behind the standard phrase "fix of minor bugs". But this is just something I can't confirm right now.
Pre-Orders
Save $500 via mail-in rebate
Follow FujiRumors on Patreon, Facebook, Instagram, RSS-feed, Youtube, Flipboard and Twitter