Fujifilm's Ultimate X-series Camera Will Have a New X-Trans Sensor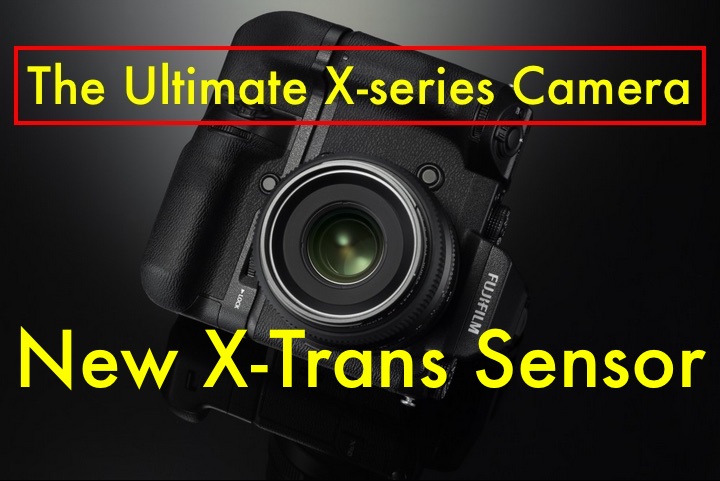 Hey guys….
I know, it's Monday… so let's try to make the start in the working-week a bit more pleasing, by sharing a nice rumor :)
First off, working on a rumor has rarely been so complicated like it is with the ultimate X. But I'm trying to connect the dots, and to get a clear picture of what Fujifilm is doing (and changing)… a very fun and exctiting part of my rumor work :)
Connecting dot after dot, the Ultimate X is slowly taking shape.
The source, who told us about the 2,000/3,000 price tag, gave me one more hint: the ultimate X will feature a new APS-C X-Trans Sensor.
However, trusted sources I speak to in these days, want me to make clear that the camera is still in an early development stage, so Fujifilm can change everything anytime.
So they invite us all to take it with a grain of salt.
With that said, I know what question now pops in your mind: will it have a stacked CMOS sensor we find in the Sony A9 for super fast sensor readout?
I don't know it yet, but I had a talk with Andrea from SonyAlphaRumors, who is definitely the best source when it comes to Sony Rumors.
I asked Andrea from SAR if Sony plans a stacked APS-C CMOS sensor. He currently has no real strong rumor about it, but his personal guess based on initial whispers and speculations is that a stacked ASP-C sensor, also for the Ultimate X, could definitely be a possibility (I have permission to share this here on FR).
It's still a long way to the ultimate X… feel free to join me on this journey also via Facebook, RSS-feed and Twitter