All About Fujifilm X-H1 New IBIS: How it's Made, How it Works, How Efficient it is… and Can You Shoot 11 Seconds Handheld?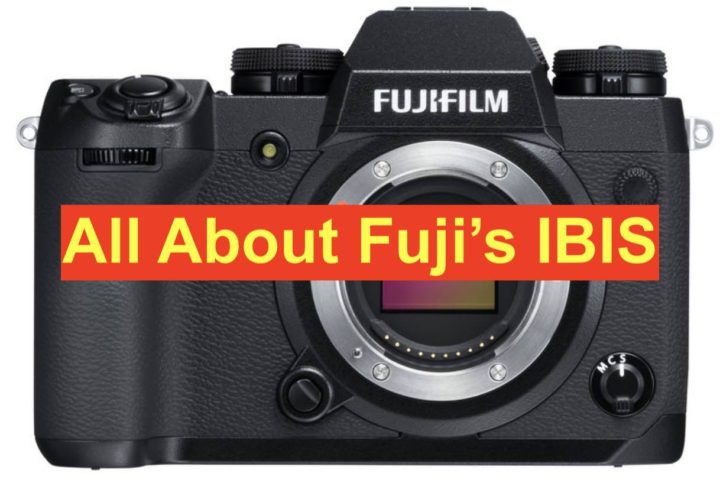 All About IBIS
The live blogging is still running, but time to dig deeper into the more technical and also practical aspect of IBIS in a dedicated post.
We start with a Fujifilm video that shows how IBIS is made and how it is tested by Fujifilm, we continue by telling you how IBIS and OIS work together, how efficient it is with each lens, and we end with a hands on experience of shooting 11 seconds handheld still image… will it work?
Fujifilm X-H1: BHphoto, AmazonUS, Adorama
How IBIS is Manufactured and Tests

The video above is part of our live blogging already. The Spanish site fujistas explains us how IBIS is made and works on Fujifilm cameras.
google translated:
A laser measuring device is used during the manufacturing process of the image stabilization unit that offers a flatness and position of the components with twice the precision as in the standard components.

The assembly process also includes the inspection and adjustment of each camera to ensure that, even when image stabilization is used, the parallel position of the sensor is achieved with an accuracy of microorder equivalent to that of previous models.

In addition, a new spring mechanism has been included to reduce microvibrations caused by mechanical shutter operation.
The photographer can also choose to use the electronic front curtain shutter or electronic shutter to virtually eliminate the effect of vibrations and maximize the benefits of image stabilization.
How IBIS works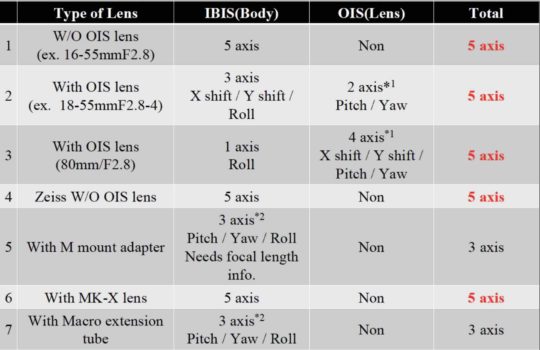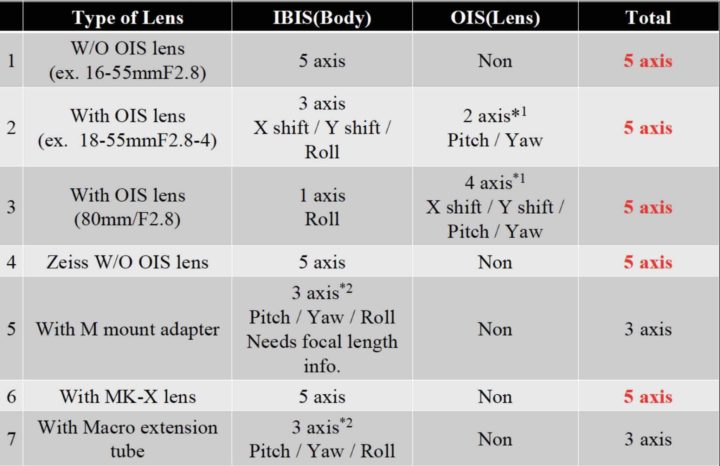 In short we can say that if a lens has 3 axis OIS, then the X-H1 will cover the 2 remaining axis. With lenses that have 4 axis OIS (the XF80mm), IBIS will cover only the 1 remaining axis. And of course, lenses without OIS, IBIS will cover all 5 axis.
Above you can see a data sheet that shows you even how it works with Zeiss lenses, with the M Mount adapter and with the Macro Extension tubes.
And don't worry, it will work also with vintage lenses, as the Fuji Guys said in a video.
And Jonas Rask is currently using the upcoming Laowa 9mmF2.8 on an X-H1, too.
How Efficient it is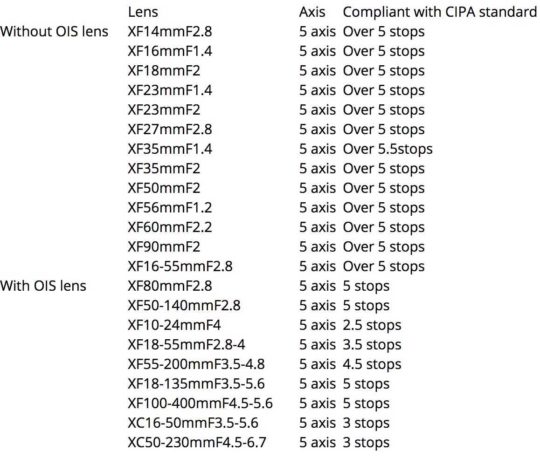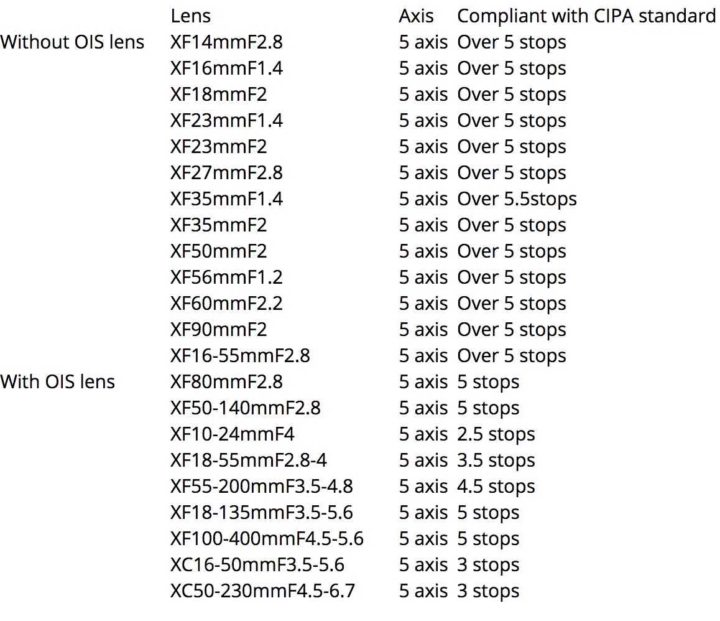 The list above, provided by photographyblog (page removed), shows you how many stops of stabilisation the IBIS/OIS combo guarantees on X-H1 + any X Mount lens.
The worst performer are the XF10-24 and XF18-55.
You get a maximum of "over 5.5 stops" with the XF35mmF1.4.
Can You Shoot 11 Seconds Handheld
So the last big question is: in real life, how long can you shoot handheld?
Of course it depends on the lens, and your shakiness and many other little factors. However one can try. And so did keithwee in his X-H1 review.
The image you see below is the result of an 11 seconds exposure, handheld, with the XF35mmF1.4. He says "it is obvious my body was braced tight against a wall and I held my breath throughout and in nailing this shot I also spoilt a few attempts"
In a more ordinary scenario, keithwee says "5 seconds is indeed very doable with the X-H1's stabilisation, in general I find the performance of the X-H1's IBIS on par with what Olympus has achieved very well for its IBIS system".
So guys, this was a quick IBIS guide written at 1AM for you ;).
Keep up following the Live Blogging, which has just been update with new video content.
Join our Fujifilm X-H1 facebook group and Fujifilm X-H1 facebook Page.
Follow FujiRumors via Facebook, RSS-feed and Twitter
Fujifilm X-H1: BHphoto, AmazonUS, Adorama