Fujifilm X-T4 vs Sony A7III IBIS Comparison, Viltrox EF-FX2 on X-T4, Peak Design Anchor Mount Solution, NP-W235 Battery Analysed & More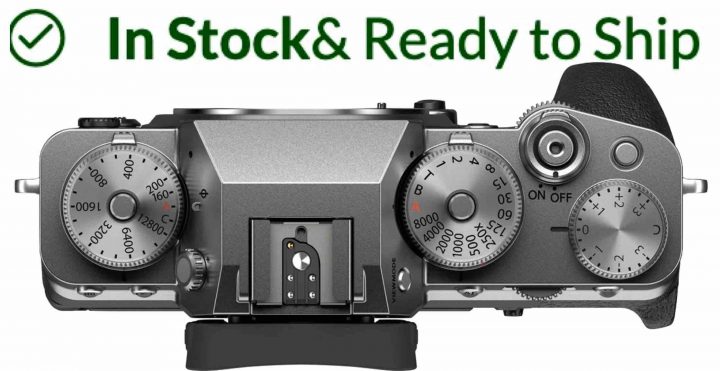 Here is a Fujifilm X-T4 roundup. It includes
an IBIS performance comparison between the Fujifilm X-T4 and the Sony A7III. Clear win for the Fujifilm X-T4 here
Marteen noticed X-T4 lockups, particularly when the vertical grip and external power source is connected
Cameralabs X-T4 review
a test of the Viltrox EF-FX2 on the X-T4
since the Fujifilm GB-001 screw does not really fit on the Fuji X-T4, a solution can be found on the Peak Design Anchor Mount (images below)
& More
FujiRumors is on Patreon, Facebook, Instagram, RSS-feed, Youtube, Flipboard and Twitter
→ Top X-T Community: Fujifilm X-T facebook group
→ Top X-T Page: Fujifilm X-T Page
Fujifilm X-T4 Roundup
by Robert
Hey there – here's a quick test I ran in my office with the following glass:
XF 35mm f/2
XF 50mm f/2
XF 16mm f/2.8
Sigma Art 18-35mm f/1.8 (EF mount via Fringer Pro II)
Canon 24-105mm f/4
Canon 70-200mm f/2.8
In conclusion: I'd rate the IBIS as quite good, but not quite great. Beyond this test, I shot it during a weekend in various situations, and here's what I came away with:
Normal IBIS in motion looks much better than the X-H1's initial performance – there's some jerking and correction, but nothing too extreme. The XF35 f/2 motion shot in the test shows this pretty well.
For locked-off shots, IBIS Boost is great. It has its quirks, though: I've noticed a slight drift in the frame when trying to hold a shot steady. Barely noticeable, but it creates a slightly queasy, floating feeling.
I've tried some very gentle panning with IBIS Boost, and it seems to handle it well enough. Rougher movements create a very jerky look, though.
I only tried out EIS a few times, and I don't think I'll be using it. The warping looks unprofessional, full stop.
Observations about the camera:
Seems to get warmer than the X-T3 when shooting 4K footage. You can't tell when it's 10-15C outside, but I'm concerned that prolonged shooting in warmer weather is going to create overheating issues.
The slightly chunkier build feels great in the hand.
The oh-so-controversial flippy screen isn't terrible. I didn't like it, and I still don't, but you get over it pretty quickly, save for one significant issue: if you have a mic and headphones plugged in, maneuvering the screen becomes a chore.
The ability to flip between stills and filming without rejiggering all the settings is a low-key incredible feature – if you're using an ND filter to set exposure for filming. Otherwise, spelunking into the movie control menu to fiddle with ISO, aperture etc. just reminds you of how nice Fuji's tactile dials and buttons are. (In defense of the menu, I do appreciate the quick access to audio controls).
Classic Neg is gorgeous, but I can't see Eterna Bleach Bypass gathering much of a following. It's a very specific look with a very specific mood, whereas Eterna can be used for all purposes.
240fps looks neat. It's fun. There's some aliasing, yes, and the quality doesn't hold up to 4k @ 400bps, but it's more than adequate.
by Jan
Today I thought I should share a tip that may be useful for fellow Fuji shooters, in case you'd like to share it on FR.
The Fujifilm GB-001 screw does not really fit on the Fuji X-T4 – see photo. I understand that Fuji had to displace the tripod mount nut on the camera to make space for the IBIS.
My solution is the Peak Design Anchor Mount – looks perfect and works great! I guess it could also be a nice solution for the X-Pro3.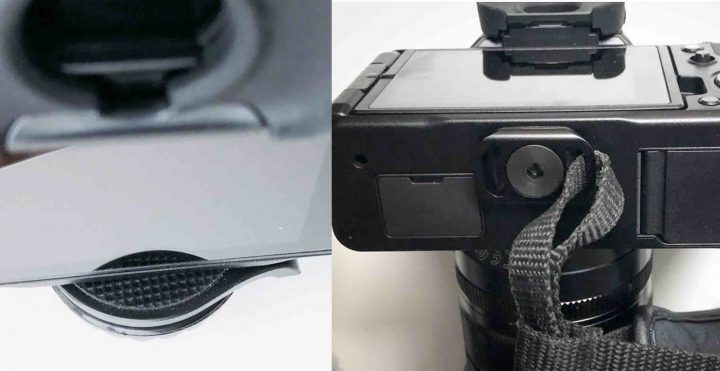 _ _ _
_ _ _
by Damien at les-guide-fujifilm.com (French). Summary of autofocus performance:
Tracking is way better than X-T3, it recognizes the shapes and follows them very well if they are large enough. He is unable to follow too small objects.
AF-C seems to hesitate less on the X-T4 than on the X-T3, it decreases the missed
Little improvement in eye detection, certainly a little faster but still a display with a slight lag
Huge difference in low light
As effective in photo as in video
Not as effective as the Sony autofocus