Fujifilm X-T3 vs Nikon Z6 vs Z7 vs Fujifilm GFX 50R vs 50S vs X-H1 vs X-T2 – The Complete SPECS & SIZE Comparison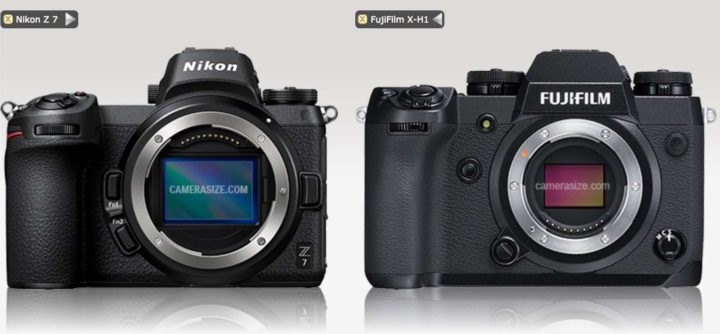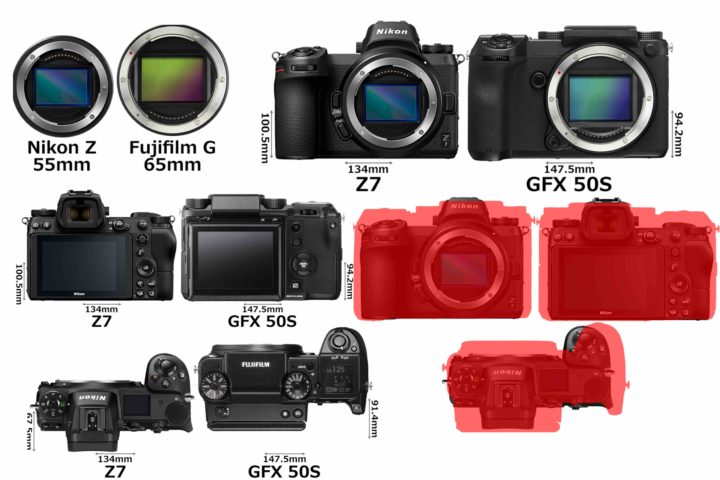 Fujifilm Vs. Nikon Mirrorless
The Nikon Z6 and Nikon Z7 have been announced and are now available for pre-order.
So how do Nikon's new mirrorless cameras compare to Fujifilm's offering?
Well, I have created a comprehensive specs comparison, and included also the Fujifilm X-T3 and Fujifilm GFX 50R to the list.
While we know a lot about the Fujifilm X-T3 and I can already insert lots of specs in the list, we know not so much about the GFX 50R. However, it should have about the same specs of the GFX 50S, just in another form factor (rangefinder) and for a much cheaper price. So there won't be big surprises with the GFX 50R.
Both Nikon's are surely very good cameras. There are many specs to love, but also some, that might not really incentivize Nikon DSLR shooters to switch to Nikon mirrorless Z6 or Z7.
In fact, both cameras have:
only 1 XQD card slot (might be a dealbreaker for Pros)
battery life is around 310/330 shots (welcome to mirrorless, Nikon)
there is no eye-detection AF (let's hope it comes via firmware update)
But as said, Nikon did lots of other things right. Check out the Nikon Z6 specs at BH and Nikon Z7 specs at BH.
Down below you can find the complete Nikon Z6/7 Vs. Fujifilm X-T3, X-T2, X-H1, GFX 50R and GFX50S comparison. If you prefer, download the PDF comparison file form our dropbox.
Also, Camerasize has now the Nikon Z6 and Nikon Z7 in their database. You can compare it to all the cameras you want at camerasize here. The Fujifilm GFX 50S vs Nikon Z comparisons can be found at photosku.
Don't miss the X-T3 Live Blogging and follow us on Facebook, RSS-feed, Instagram and Twitter and to allow push notifications (click bell icon on the bottom right of your browser).
NOTE: I notice that all our Fujifilm X-T3 rumors keep up getting copied (even the wrong ones ;) ). This means that despite constant shitstorms on FR, they trust and love us. Hence, I send them back some love ?. Just don't forget to quote fujirumors.com ;)