Fujifilm X-T3 Announcement at 00:00 or 01:00 AM New York Time – UPDATE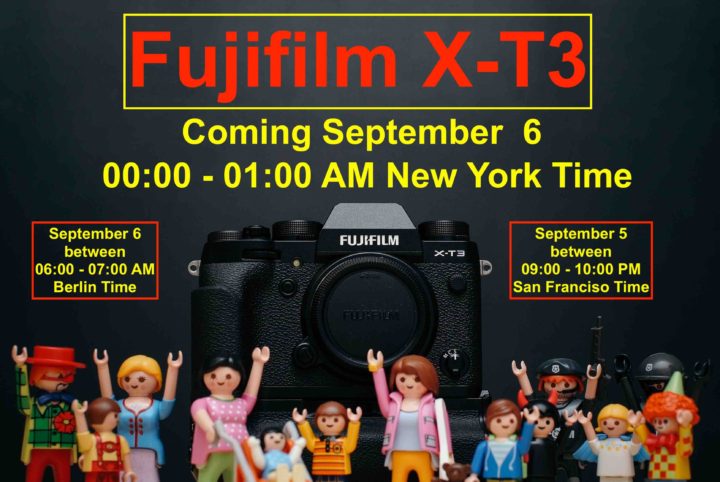 Fujifilm X-T3
UPDATE: Coming at 01:00 AM New York Time
Months of exclusive (and accurate) X-T3 rumors will end with a huge live blogging on fujirumors soon!
Grab your coffee guys, the Fujifilm X-T3 will be announced between:
September 6 at 00:00 or 01:00 AM New York time
September 5 at 09:00 or 10:00 PM San Francisco time
September 6 at 06:00 or 07:00 AM Berlin time
You will find the Fujifilm X-T3 for pre-order at BHphoto, AmazonUS, Adorama.
Feel free to use one of our affiliate links to purchase it (no extra costs for you). It will allow me to cover the costs of this blog…
… and maybe, if your support is amazing, even help me to start saving for that XF 33mm F1.0 coming in 2020 ;).
Oh… and after the Fujifilm X-T3 annoucement, the next BIG rumor wave will start…. promised… but today the show is all for the Fujifilm X-T3 ;)
Follow us on Facebook, Instagram, RSS-feed and Twitter and join our Fujifilm X-T facebook page.