Fujifilm Launches Dedicated X-T100 Page (+ Review) :: "Why Mirrorless" Seminar with Markus Klinko :: FujiLove Magazine Now in Print
Dedicated Fujifilm X-T100 Page
One of the most fun moments of blogging on FujiRumors, is when we have a live blogging.
Yes, I do not sleep, and yes, I blog 48+ hours in a row, but it's just too exciting seeing months (or years) of rumors coming true and to go through hundreds of your comments and read what you guys think about the latest and greatest X gear.
But I know, not everybody of you goes back 24 hours later to the live blogging page to check if new content is up, and that's why I think some of you might have missed the following tidbit:
Fujifilm launched a dedicated Fujifilm X-T100 website.
I share this little piece of news again with you today, not only for those who missed it, but also to show you that the Fujifilm X-T100 is not a half-hearted project of Fujifilm, but a camera they strongly believe in, which is why Fuji's marketing machine is running full power in order to promote the X-T100.
Will the Fujifilm X-T100 be successful? I do not know. Certainly I wish Fujifilm much success with this very gently priced and yet well featured camera.

Fujifilm X-T100: BHphoto, AmazonUS, Adorama, FocusCamera
Fujifilm X-T100 Review
Vistek reviewed the Fujifilm X-T100. There is a lot of good things in the video, from the very good built quality, to the great image quality. But after the nice words the Fujifilm X-T100 already got, I decided to highlight this time on the negative things.
15fps for 4K only
lots of moire in video
confusing buttons/dials layout, maybe because he is used to prosumer Fujifilm cameras
he misses the X Processor Pro
has the old menu and not the more modern menu (introduced with X-Pro2)
See the full review at Vistek Youtube
Workshop with Markus Klinko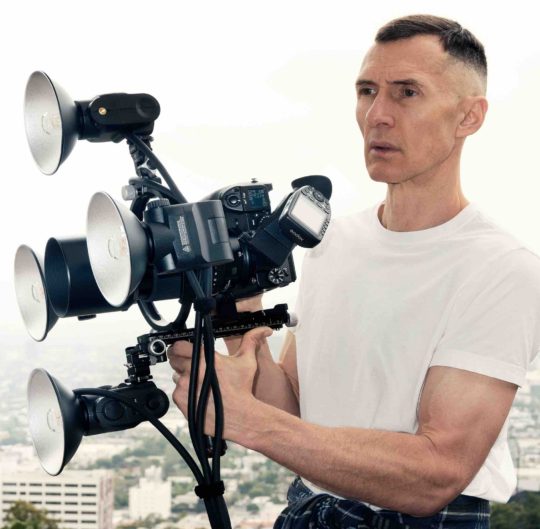 Markus Klinko (whom we interviewed in a much liked "Behind the X-Gear" episode), is holding 3 seminar in LA (Mouche Gallery, Beverly Hills). You can find his event (as well as others) in the dedicated event page of fujifilmxgfx.com. Here is what he's offering:
High Speed Sync with Markus Klinko (June 16, June 23, June 30)
Why Mirrorless? with Markus Klinko (June 16, June 23, June 30)
2000's: An Exhibition of Images by Markus Klinko (June 15 to 30)
FujiLove Magazine now in Print
The FujiLove Magazine in now available in Print. They are running a pre-sale and until May 31st, where people can get the yearly subscription for 81 USD (instead of 99 USD). Check out all the details at Fujilove.com.