Fujifilm X-T10 Discontinued (as well as the X-E2)… Fujifilm X-T20 Coming?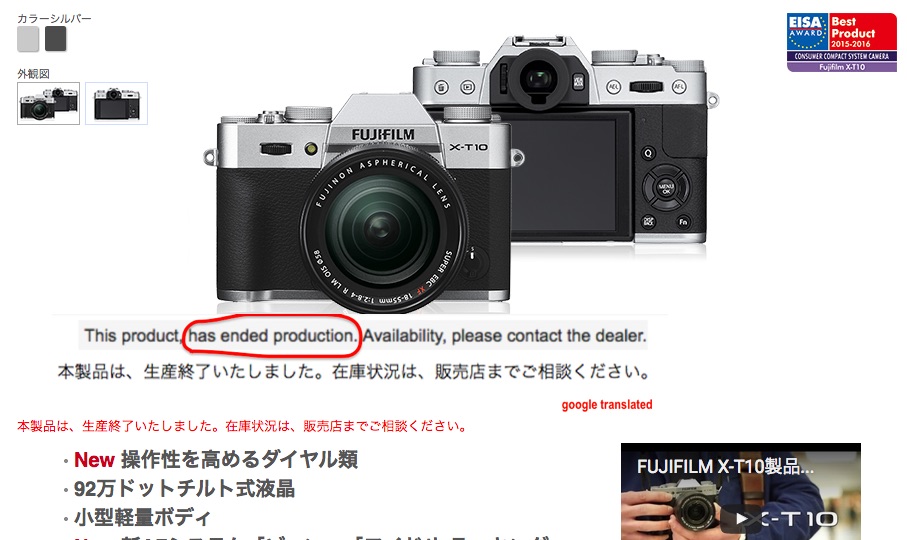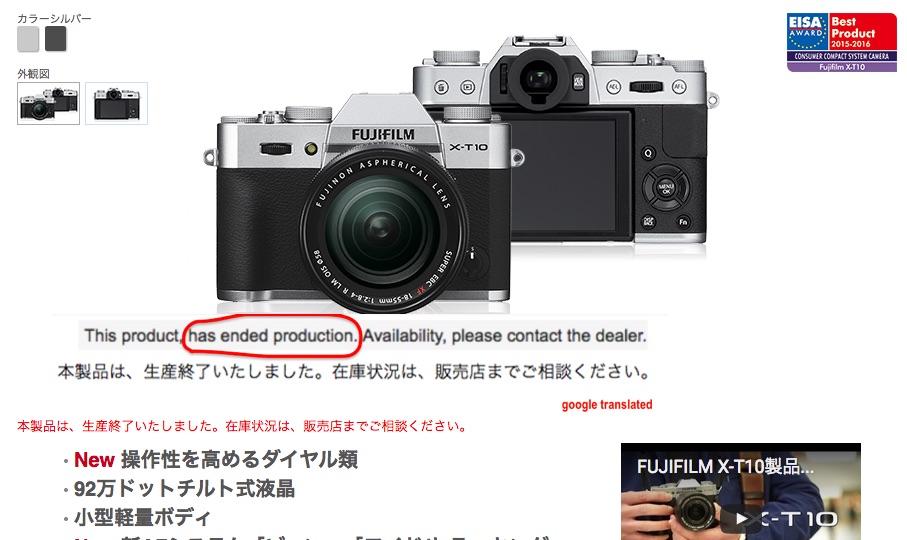 Fujifilm X-T10 discontinued (as well as X-E2)
The production of the Fujifilm X-T10 has ended. The camera is now officially discontinued – See Fujifilm Japan. The Fuji X-T10 is quite a successful camera for Fujifilm, so the replacement, the Fujifilm X-T20, will come for sure… sooner or later.
Also the Fujifilm X-E2 is now officially discontinued (see here). Not a big surprise, since Fujifilm released the X-E2s. But will there ever be an X-E3?
thanks to the FR-reader for the link
Fuji X-T10 + XC double kit (save $200): BHphoto / Adorama
cheers

Fuji X Forum, Facebook, RSS-feed and Twitter