It's Over: Fujifilm X-T1 "Production Ended"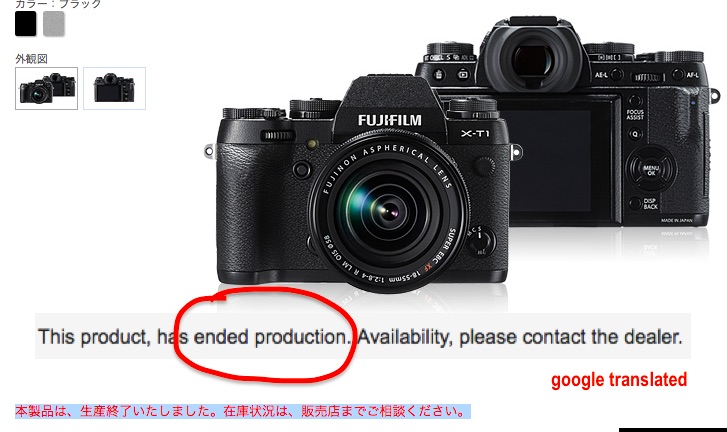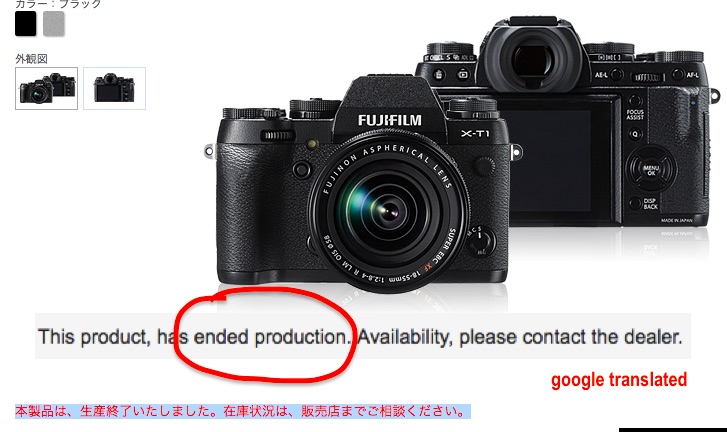 And yet another X-TransII camera has been discontinued by Fujifilm… and it's Fuji's most successful camera so far: the Fujifilm X-T1! Go to Fuji's official Japanese site here, and you'll read that the "production has ended".
The only X-TransII cameras still in production at this stage, are the Fujifilm X100T, the Fujifilm X70 and the X-E2s.
Fujifilm X-T2 USA: BHphoto / AmazonUS / Adorama / CANADA: AmazonCA / EUROPE: AmazonDE / Calumentphoto DE / AmazonUK / AmazonITA / AmazonFR / AmazonESP / PCHstore / WexUK / AUSTRALIA: CameraPro
EXPIRE SOON – US-X DEALS
Lenses
NOTE: BHphoto offers 4% Reward on the X-deals. Check out the Overview at BHphoto.
XF 23mm (save $250 + $100 Gift Card): Adorama
XF 27mm (save $100 + $50 Gift Card): Adorama