Fujifilm X Summit: Which Product are YOU Looking Forward Most? VOTE NOW!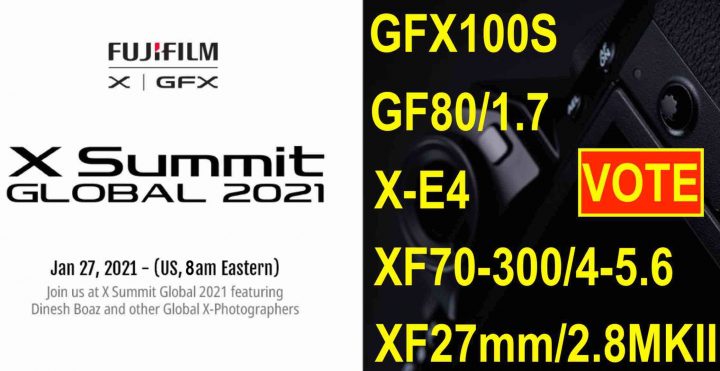 On January 27 at 8AM New York Time, Fujifilm will have a big Fujifilm X summit.
Lots of gear will be announced, but I wanted to know from you, which one you are looking forward the most.
So, down below is a survey.
And make sure to join FujiRumors for an epic live stream and follow up live blogging on January 27 (if that little Fuji Guy will allow ;)).

Loading ...
Join Our Owners Groups
Join Our Facebook Pages