Fujifilm X-S10 Firmware 2.10 Released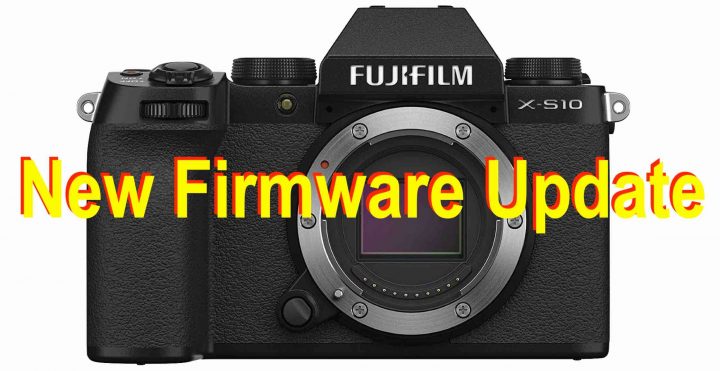 A few days ago tons of Fujifilm cameras received firmware updates, but the Fujifilm X-S10 was not among them.
Well, now Fuji cached up and released Fujifilm X-S10 firmware 2.10. Down below all the details.
Among the others is adds support for the brand new Fujifilm Instax Link Wide printer and the older Instax Mini Link printer.
Fujifilm X-S10 ver. 2.10 – download here
The firmware update Ver.2.10 from Ver.2.00 incorporates the following issues:
Regarding the detail, download the "X-S10 New Features Guide[2.10]" from our website.
New Features Guide: English, Français, Deutsch, Español, Italiano, Nederland, Polski, Svenska, Norsk, Dansk, Pусский, Suomi, 中文简, 中文繁體, 한국어, ภาษาไทย, Arabic
"instax mini Link" and "instax Link WIDE" will be added as applicable printers for X-S10
• The camera now supports smartphone printers, "instax mini Link" and "instax Link WIDE" series.
• Due to the above modification, items of the "instax PRINTER PRINT" will be changed in the playback] menu.
• In addition, the menu title, "instax PRINTER CONNECTION SETTING" will be renamed as "instax PRINTER SETTINGS" as well as its content has been changed, which appears through [SETUP MENU] ➔ [CONNECTION SETTING].
The electronic level display will work in wider range of the tilt angle, so that you can use the electronic level on the LCD even if you tilt the camera more than that with the current firmware.
Minor bugs have been fixed.
Fujifilm X-S10: BHphoto / AmazonUS / Adorama / Moment / Focuscamera
Instax Link Wide Printer: AmazonUS / BHphoto / Adorama