Fujifilm X-Pro Line Discontinued? Let's Clarify it in View of a Possible Fujifilm X-Pro4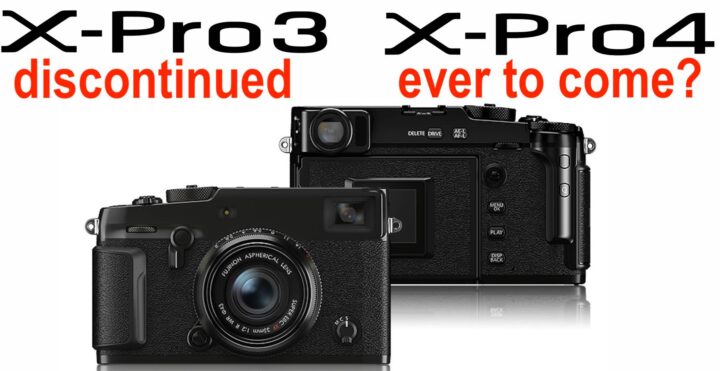 I recently reported that the Fujifilm X-Pro3 was discontinued at several stores and also Fujifilm distributors in some countries said the same. You can read more here.
This news kind of took a life of its own, as now people go around saying that FujiRumors said the X-Pro line had been discontinued.
So let me clarify.
The news was only about the X-Pro3 being discontinued, not the entire X-Pro line.
So, FujiRumors never said the X-Pro4 will never come.
On the contrary. Personally I believe there will be an X-Pro4. Not because of rumors and whispers, but because Fujifilm itself has mentioned it as one of the camera lines that will continue (also in this case).
The X-Pro line, so says Fujifilm, will be the refined luxury line of Fujifilm. I don't know what they exactly mean by that, but certainly it sounds expensive. And probably they will continue to make brave design choices that will give it a very exclusive feel. But it's pure guesswork of mine.
Anyway, that's why I think there will be one day a Fujifilm X-Pro4.